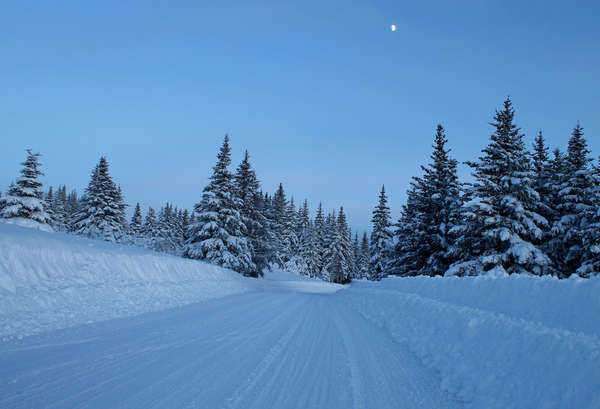 The Rules of the Road is a publication issued by the North Dakota Department of Transportation. This publication is aimed at helping prospective drivers pass the practice permit test for North Dakota. The minimum age at which a person may drive without restrictions in North Dakota is 16 and those that are younger only with a restricted license. Minors as young as 14 may apply for an instruction permit which lasts 12 months and allows the holder of the permit to practice under the supervision of a licensed adult.
Parental approval is needed for all licenses and permits for those under the age of 18. North Dakota also mandates that a parent of the minor be present at the road test and certify that the minor has had 50 hours of supervised driving practice.
In order to take the permit practice test for North Dakota, you must present proper identification that certifies legal presence in the US, legal name and date of birth. North Dakota has stringent rules on the time the practice permit test is administers at no later than one hour prior to noon and no later than an hour prior to closing.
To prepare for the written knowledge test, use the Rules of the Road, which is readily available at the state DOT website. Thoroughly studying this book is essential to passing the practice permit test North Dakota.
permit practice test North Dakota/practice permit test North Dakota
Comments
comments