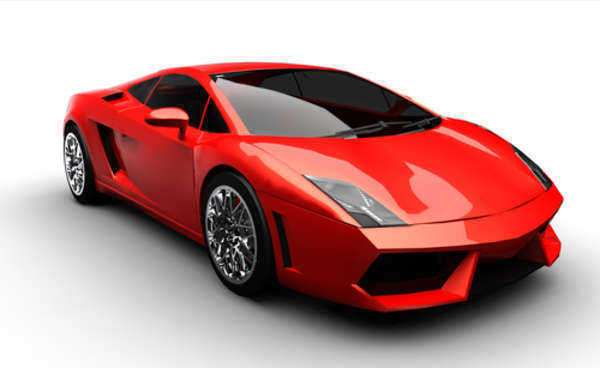 The United States National Traffic and Motor Vehicle Safety Act gives the Department of Transportation National Highway Traffic Safety Administration the authority to create vehicle safety standards and to require vehicle manufacturers to recall motor vehicles that do not meet Federal safety standards or have any safety-related defects. Since 1966, over 390 million cars, buses, trucks, recreational vehicles, mopeds, and motorcycles, as well as nearly 66 million pieces of vehicle equipment, 46 million tires, and 42 million child safety seats have also been recalled in order to correct safety defects.
While some manufacturers may voluntarily initiate of these auto recalls, others are often influenced by the National Highway Traffic Safety Administration investigations or ordered by the National Highway Traffic Safety Administration to perform auto recalls through the courts. If a safety defect is found in a vehicle, the manufacturer has to notify the National Highway Traffic Safety Administration, as well as any vehicle owners, dealers, and distributors. The vehicle manufacturer is then required to fix the problem at no charge to the vehicle owner. The National Highway Traffic Safety Administration is responsible for observing the auto manufacturer's corrective action in order to ensure successful completion of the auto recall campaign.
The Purpose of Auto Recalls
Auto recalls are necessary when:
• A motor vehicle or a part of motor vehicle equipment does not comply with the Federal Motor Vehicle Safety Standard.
• There is some safety-related defect in the motor vehicle or its equipment.
Federal standards on motor vehicle safety create minimum performance requirements for those parts of motor the vehicle that most directly affect its safe operation (such as brakes, lighting, and tires) or that protect the vehicle's drivers and passengers from serious injury or death in the event of a vehicle crash (such as safety belts, energy absorbing steering columns, air bags, child restraints, motorcycle helmets). These federal standards are also applicable to all motor vehicles and vehicle-related equipment that are manufactured or imported for retail in the United States and its territories and are certified for use on public highways and road.
Auto Recalls and Safety Defects
The U.S. Code for Motor Vehicle Safety (Title 49, Chapter 301) specifically defines motor vehicle safety as the motor vehicle's performance or the performance of motor vehicle equipment in a way in which it protects the public against any unreasonable risk of vehicle accidents due to the design, construction, or the performance of a motor vehicle, and against any unreasonable risk of injury or death in an accident, and also includes nonoperational safety of the motor vehicle. Defects that can result in motor recalls include those in construction, performance, a component, or the material of a motor vehicle or its equipment. Usually, a safety defect is considered a problem that only exists in a motor vehicle or the motor vehicle equipment if:
• The motor vehicle or the equipment poses some risk to the motor vehicle safety, and
• It can exist in a group of motor vehicles of the same manufacture or design, or items of equipment of the same manufacture or type.
Examples of Safety-Related Defects that Can Result in Auto Recalls
Auto recalls can be the result of many different safety-related defects in automobiles or their parts. Some examples include the following:
• Steering components of the vehicle break suddenly resulting in partial or complete loss of control over the motor vehicle.
• Accelerator controls that stick or break.
• Issues with the fuel system components, mainly in their susceptibility to any crash damage, which results in leakage of fuel and can potential result in motor vehicle fires.
• Wheels that break or crack, which results in a loss of control over the vehicle.
• Windshield wiper assemblies that do not properly operate.
• Engine cooling fan blades that unexpectedly break resulting in injury to people working on a motor vehicle.
• Seats and/or seat backs which fail unexpectedly during regular use.
• Radios and air conditioners that do not operate properly.
• Ordinary use or wear of vehicle equipment that has to be maintained, inspected, or replaced periodically such as batteries, shock absorbers, exhaust systems and brake pads and shoes.
• Excessive oil consumption.
• Body panel or nonstructural rust.
• Quality of paint defects or cosmetic blemishes.
The Start of Auto Recalls
Most decisions to conduct auto recalls and remedies of a safety defect are made by manufacturers voluntarily before any involvement by the US National Highway Traffic Safety Administration. Through their own inspection procedures, tests, and information gathering systems, auto manufacturers often discover that some safety defect exists in the vehicle or its equipment or that the safety standard requirement has not been correctly met. If a safety defect is discovered and auto recalls are necessary, the vehicle manufacturer must file a public report that describes the safety-related defect or the noncompliance with the federal motor vehicle safety standard, the events that resulted in the determination of the auto recall, the involved motor vehicle or motor vehicle equipment population, a description of the auto recall's remedy, and a schedule for auto recalls.
After auto recalls, manufacturers are required to attempt to notify owners of the recalled products. For auto recalls of motor vehicles, that means manufacturers must combine their own records of motor vehicle purchasers with the current state motor vehicle registration information. For motor vehicle equipment, where there are no state registration records, manufacturers must notify the distribution chain and all known purchasers of the recalled motor vehicle equipment. If an owner of a vehicle subject to any auto recalls does not receive a notification, the manufacturer is then obligated to provide a free remedy for the vehicle or equipment.