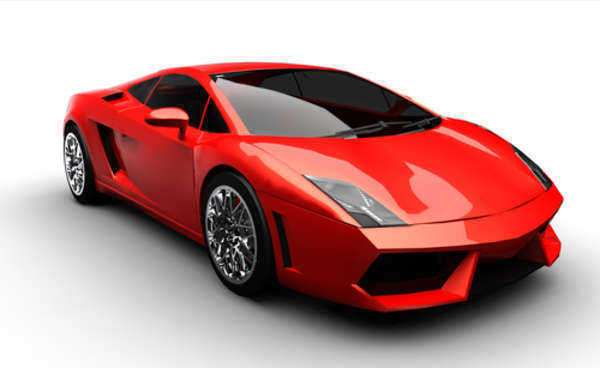 North Dakota Vehicle Registration: An Overview
If you own a vehicle in North Dakota, you need to register it with the North Dakota Department of Transportation (DOT) to comply with state laws. In this article, we provide a comprehensive guide to the process of registering your vehicle in North Dakota.
Registration Requirements
The following vehicles require registration in North Dakota:
– Passenger cars
– Trucks
– Motorcycles
– Trailers
– Recreational vehicles
– Boats
To register your vehicle, you will need:
– Proof of ownership (title or registration certificate)
– North Dakota driver's license or state-issued ID
– Vehicle Renewal/Registration Application
– Payment for registration fees and taxes
– Proof of insurance
Registration Process
Here is a step-by-step guide to registering your vehicle in North Dakota:
1. Obtain a title for your vehicle.
If your vehicle is new or was previously titled in another state, you'll need to obtain a North Dakota title. You can do this by visiting a DOT office.
2. Obtain North Dakota insurance.
North Dakota requires minimum liability insurance of 25/50/25. You'll need to provide proof of insurance when registering your vehicle.
3. Complete the Vehicle Renewal/Registration Application.
The application is available on the DOT website, at any DOT office, or at some insurance agencies.
4. Submit your application and fees.
You can submit your application and fees in person at a DOT office or by mail.
5. Receive your registration and license plates.
After your application is approved, you will receive a registration certificate, a decal, and license plates. Place the decal on the rear license plate and the license plates on the front and back of your vehicle.
Registration Fees
North Dakota registration fees vary based on the type of vehicle you own. Passenger cars have a base fee of $49.00. Additional fees may apply for vehicles over specific weights and ages.
Other fees may apply, such as a technology fee, a lien filing fee, and a late fee if you fail to register your vehicle within 30 days of the date you started operating the vehicle in North Dakota.
Conclusion
Registering your vehicle in North Dakota is necessary to comply with state laws. By following the registration requirements outlined in this article, you can easily register your vehicle and avoid fines or penalties. Remember to keep your registration up to date to avoid any complications while operating your vehicle, and don't forget to renew your registration each year.
---
The state of North Dakota requires all drivers to apply for North Dakota vehicle registration for their vehicles. You may need to complete the ND vehicle registration for the very first time if:
• You recently moved to North Dakota and changed your permanent residency
• You recently bought a used motor vehicle from a private party
• You recently received a vehicle as an inheritance, gift or another family member
If you have to apply for a ND registration, you have (5) days after the vehicle's purchase date to title your vehicle and complete the North Dakota vehicle registration process. If you are unable to make it to the Motor Vehicle Division office within this period of time, you will have to get a Form SFN51429, or a self-issuing temporary registration permit from a dealer, law enforcement agency, or a Department of Motor Vehicles branch office location.
These temporary permits are only valid for thirty (30) days.
Insurance before your North Dakota Vehicle Registration
If you are completing the ND vehicle registration process for the first time on a vehicle, you will need to make sure you have an adequate auto insurance policy. North Dakota vehicle registration cannot be done without having proof of insurance, and it is against the law to drive without it.
Paperwork for North Dakota Vehicle Registration
If you purchase a vehicle from an auto dealer, you probably will not have to worry about handling the ND vehicle registration papers. However, you should always make sure that both the titling process and the ND registration process are taken care of with your specific dealer.
If you have either bought a used motor vehicle from a private party or if you are transferring the ownership of a vehicle from another reason, you will need the following documentation for the ND registration process:
• The vehicle's title is necessary for the ND vehicle registration process. It needs to have the vehicle sale date, signature of the seller, the buyer's name and address, and the odometer information if the motor vehicle is less than ten (10) years old.
• A filled out Application for Certificate of Title and Registration of Vehicle.
• A filled out Damage Disclosure Statement for vehicles that are less than nine (9) years old.
• 5% payment of sales tax.
• $5 Payment title transfer fee.
• Registration fees payment.
North Dakota Vehicle Registration Fees
The North Dakota registration fee is based on the year the vehicle was first registered (not the model year) as well as the weight. The Motor Vehicle Division of North Dakota provides a helpful online page for calculating the ND registration fees involved in your ND vehicle registration.