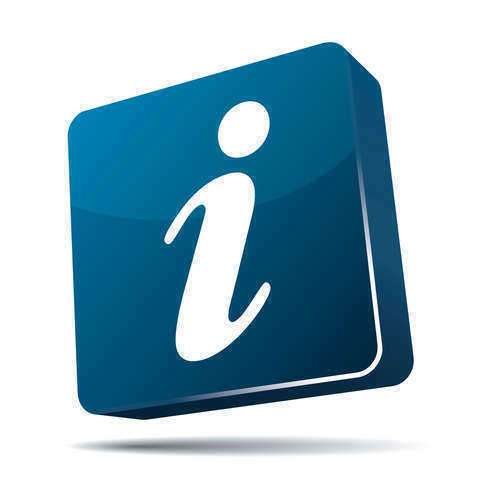 Michigan Vehicle Registration: How to Register Your Vehicle in Michigan
If you've just moved to Michigan or bought a vehicle here, you'll need to register it with the Michigan Secretary of State (SOS) as soon as possible. Here's what you need to know:
Determine Your Vehicle Registration Requirements
Some vehicles are exempt from registration in Michigan, including farm vehicles, off-road vehicles, and certain trailers. However, most passenger cars, pickups, vans, and SUVs must be registered. If you're not sure whether your vehicle needs to be registered, visit the SOS's website or call its customer service line at 888-SOS-MICH.
Gather the Required Documents and Fees
To register your vehicle in Michigan, you must present the following documents to a SOS branch office:
– A valid Michigan driver's license or state ID card
– The vehicle's title or proof of ownership, including the previous owner's signature and the selling price
– Proof of Michigan no-fault insurance
– A registration fee, which varies depending on the vehicle's weight and other factors
If you're registering a leased vehicle, you'll need to provide additional paperwork, such as a power of attorney and a lease agreement.
Visit a SOS Branch Office
Once you've gathered all the required documents and fees, you can visit any SOS branch office to register your vehicle. You may want to make an appointment online to save time, as some branch offices can have long wait times.
Submit Your Documents and Fees
When you arrive at the SOS branch office, present your documents and fees to a service representative. They will check your paperwork, verify your insurance, and process your registration.
Receive Your License Plate and Registration Sticker
After you've paid your registration fees, you'll receive your license plate and registration sticker from the SOS. The license plate must be affixed to the rear of your vehicle, and the registration sticker must be placed on the upper-right corner of the license plate.
Renew Your Registration Annually
Your vehicle registration in Michigan is valid for one year from the month of your registration. You'll need to renew your registration annually by submitting proof of insurance and paying the annual registration fee. You can renew your registration online, by mail, or in person at a SOS branch office.
In Conclusion
Vehicle registration in Michigan is a straightforward process that requires some paperwork and a visit to a SOS branch office. By following these steps and keeping your registration up to date, you can stay in compliance with Michigan law and avoid any fines or penalties for driving an unregistered vehicle.
---
Michigan Vehicle registration laws require motor vehicle owners to properly register their motor vehicle with the Secretary of State of Michigan prior to driving in Michigan. Both new used motor vehicles need to undergo MI vehicle registration, whether they are purchased from a dealer or a private party. New Michigan residents also have to go through the MI registration process if their vehicle was originally registered in a different state. The very initial vehicle registration needs to be done in person. If you are a brand new resident of Michigan, you need to register your motor vehicle immediately.
First time Michigan Vehicle Registration
There are many different reasons to complete the MI vehicle registration the first time:
• After buying a used vehicle
• After moving to Michigan
• Getting a motor vehicle from a family member
• Getting a motor vehicle as a gift
• Inheriting a motor vehicle
Although you have to title your vehicle within fifteen (15) days of its purchase, there is no time limit for completing the MI vehicle registration. However, if you just moved into Michigan, you will have to immediately register your motor vehicle.
Insurance for your Michigan Vehicle Registration
In order to complete the MI registration, you must own insurance on your vehicle. You will not be able to register your vehicle without showing proof of no-fault insurance for Michigan. It is important to note that the state does not recognize insurance policies that are out-of-state.
Paperwork for your Michigan Vehicle Registration
You will be spared of responsibility of MI registration paperwork if you purchase a new or used car from a Michigan dealership. However, if you buy a motor vehicle from a private party, or if you have recently moved to Michigan, you must do the following:
• Have proper identification.
• Have proof of no-fault insurance from Michigan (you cannot have an out-of-state policy).
• Have the title of the vehicle. If you do not know where it is or it is not legible, you must replace the title first before undergoing the MI vehicle registration process.
Fees for Michigan Vehicle Registration
The Secretary of State office bases the MI registration fees on the manufacturer's suggested retail price of the vehicle at the time it was first titled. If you have purchased anything older than 1984, the Secretary of State will not use the suggested retail price, but instead will use the vehicle's weight.
Michigan Vehicle Registration at the Secretary of State
After you have all of the papers in order, you can visit any Secretary of State Branch office in order to register your motor vehicle. If you've purchased a new vehicle or recently moved to the state of Michigan, you will need to buy new license plates. You will have the option of buying standardized plates choosing from a variety of different specialty plates.
Renewing your Michigan Vehicle Registration
The Michigan Secretary of State office sends notices to vehicle owners 45 days before the expiration date of their vehicle's MI registration by mail. MI registrations can be renewed either by telephone, by mail, in person, or with the Secretary of State's online service.