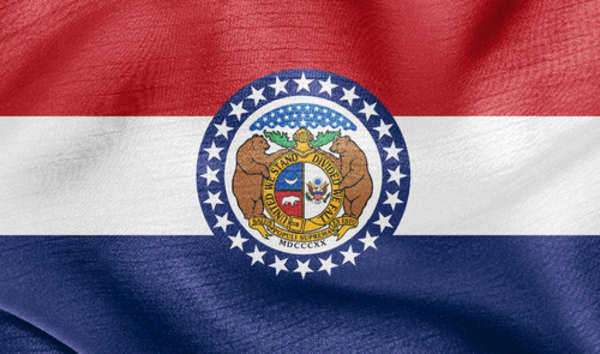 Missouri Vehicle Registration: Everything You Need to Know
Missouri is often dubbed the "Show Me State" for its no-nonsense approach to government and civic affairs. While the state has a reputation as a rugged heartland, Missouri is home to many cities, including the famous Gateway Arch in St. Louis and Kansas City's Jazz District. If you live in Missouri and need to register your vehicle, set aside some time to review the following information.
Missouri Vehicle Registration vs. Renewal
The most common task drivers face relating to vehicle registration is renewal. A renewal is required every year to maintain current registration and the right to drive in Missouri. Vehicle registration and renewal fees vary according to the vehicle type, age, and location. In Missouri, you can renew online (using the official Missouri Department of Revenue website) by mail, in person (usually at a license bureau), or through the mail.
Additionally, every vehicle owner must register their car. New residents have 30 days to register their cars after moving to Missouri. This registration must also be renewed annually, and failure to do so will result in fines and penalties. There are also special circumstances that may require registration, such as when buying or selling a vehicle or after a major change to the car's ownership structure.
License Plates for Missouri Vehicles
After registering a vehicle, the owner will receive license plates that must be displayed on the front and back of the car. Missouri has several types of license plates, such as personalized plates, historic plates, and specialty plates. These plates may have additional costs beyond what the standard plates cost, and they may be subject to additional rules and regulations.
When buying a vehicle from a dealer, they will usually handle the license plate registration process. When buying a vehicle privately, the buyer and seller should complete the title transfer together and then visit the License Bureau to receive new plates. The new owner of the vehicle must register the car within thirty days.
Vehicle Taxes and Fees
Registering a vehicle in Missouri also requires payment of taxes and fees. The amount varies according to the age and weight of the car. The Missouri Division of Motor Vehicles sets these fees and taxes based on the type of vehicle and whether it is private or commercial. The tax rate for a new vehicle is 4.225%, while the rate for used cars is 4.225% of the purchase price or the retail value stated in the latest motor vehicle assessment.
The exact fees for registration depend on the vehicle type and local registration ordinances. Other fees may include those for personalized plates, historic plates, and specialty plates. It is best to contact your local License Bureau for specifics.
Emissions Testing
Missouri requires emissions testing for vehicles in some counties (St. Louis, Franklin, and Jefferson) to help reduce pollution. Vehicles over five years old must be tested once every two years. The cost is $24.50 for a one-hour test. Some vehicles are exempt, such as those that run on alternative fuels, as well as new vehicles in their first year of registration. However, certain areas may require new vehicles to complete emissions testing.
Commercial Vehicles
If you own or operate a commercial vehicle in Missouri, it's important to understand what registration requirements exist. Commercial vehicles must be registered with the Department of Revenue, and they must carry proof of registration in the vehicle at all times. The fees and taxes for commercial vehicles depend on the type of vehicle and its weight.
Online Renewal
The Missouri Department of Revenue offers an online renewal system that is available for use as long as the driver's license is still valid. A vehicle is eligible for online renewal only if the renewal notice says so and if the registration is current. To renew online, you will need the vehicle's license plate number, vehicle identification number (VIN), and renewal identification number, which will appear on the renewal notice. You can then make a secure online payment, and your registration will be renewed.
Historic Vehicles and Specialty Plates
Missouri offers several types of specialty license plates for various types of vehicles. One of the most exciting is the historic vehicle registration plate, which is available to vehicles that are over 25 years old and meet certain criteria. For example, vehicles must be in their original condition and must not have undergone any major body repairs or restoration efforts. An antique vehicle registration plate requires payment of an additional $25 fee.
Biofuels and Alternative Fuel Vehicles
Missouri offers incentives for owners of alternative fuel vehicles, such as discounts on registration fees and taxes. Additionally, biofuels are a growing energy sector in the state, and many gas stations now offer high-ethanol content fuels that can be used in most vehicles. Missouri is among the leading states in the production of biodiesel fuel, making the switch to alternative fuel ownership a smart investment for those who are interested.
Conclusion
Missouri vehicle registration is a necessary task for anyone who owns a car and wants to maintain the ability to drive legally. Understanding the requirements for registration and renewal, license plates, and fees is essential. By staying informed and utilizing the Missouri Department of Revenue website, residents can complete their vehicle registration tasks quickly and easily. Whether you live in St. Louis, Kansas City, Springfield, or any other city in Missouri, completing vehicle registration can seem daunting. But with some research and the right resources, you can take control of the process and get on the road with confidence.
---
Missouri vehicle registration laws require vehicle owners to complete the MO vehicle registration for the vehicle through the Missouri Department of Revenue before being allowed to legally drive the vehicle on the roads of Missouri. Regardless of a vehicle being purchased from a dealership or an individual, they must be registered if they are in new or used condition. In addition, any new Missouri residents that have registered their motor vehicle to a different state have to complete a MO registration. The initial Missouri vehicle registration has to be done in person, and all subsequent Missouri vehicle registration renewals have to be done annually, either online, by mail, or in person.
If you have purchased a motor vehicle or been given a vehicle as a gift, you have to complete MO vehicle registration for it within thirty (30) days of possession. New Missouri residents also have thirty (30) days to complete their MO registration for their vehicles.
Initial Missouri Vehicle Registration
If you need to start the MO vehicle registration process for your motor vehicle for the first time, you will first have to provide the following documents for registration:
• The Manufacturer's Statement of Origin signed over to you or the Lien Release (DOR-4809).
• An Application for Motor Vehicle License (DOR-184).
• A notarized lien release.
• Proof of insurance
• A Personal Property Tax Receipt or alternatively, a Statement of Non-Assessment
• Odometer Disclosure Statement unless it is already stated on your vehicle title.
You must get your motor vehicle inspected, unless you qualify for an exemption. Vehicle safety inspections have to be performed at an authorized inspection station or by a licensed inspector who has received his authority by the Department of Revenue. You will receive an inspection certification after passing the inspection. If you reside in St. Charles, Franklin St. Louis, or Jefferson counties, you will also need to get an emissions test done on your vehicle.
After getting the correct documents in order, you can visit the Missouri Department of Revenue branch office for the MO registration. If your vehicle has been registered outside of Missouri, you must provide the original, title. You can get a temporary permit for thirty (30) days from the Missouri Department of Revenue as well.
Missouri Vehicle Registration Fees
After completing the MO vehicle registration, you must pay sales tax, registration fee, which varies depending on the vehicle's model and weight, and possibly titling fees if you are also titling your motor vehicle.
Renewing Your Missouri Vehicle Registration
Owners of vehicles in Missouri have to renew their MO registration annually, and can do this either online, in person, or by mail. If you renew online, you can use the Motor Vehicle and Driver License service online where you will need to pay an additional fee for the use of a credit card for your online renewal. If you register by mail, you can send the renewal form to the Motor Vehicle Bureau. You can also bring this form to your local office with the appropriate payment. MO registration fees vary for different vehicles, but range between $18 and $100. There is an additional $5 penalty if you renew after your MO registration expiration date.