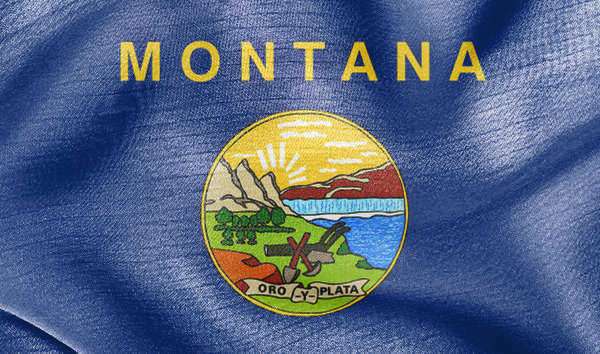 Montana Vehicle Registration: Everything You Need to Know
If you're a Montana resident or planning to move to the state, you'll need to register your vehicle with the Montana Motor Vehicle Division. Here's a guide on how to register your vehicle and stay compliant with Montana's vehicle registration laws.
Registration Requirements
Montana requires the following vehicles to be registered:
– Cars
– Trucks
– Motorcycles
– Trailers
– Recreational vehicles
– Boats
– Snowmobiles
To register your vehicle, you'll need the following documents:
– Proof of ownership (title or bill of sale)
– Montana driver's license or state ID card
– Vehicle registration application
– Proof of insurance
– Payment for registration fees and taxes
Registration Process
Here's how to register your vehicle in Montana:
1. Obtain a title for your vehicle.
If your vehicle was previously registered in another state, or you're purchasing a new or used vehicle, you'll need to obtain a Montana title. You can request one from the Montana Motor Vehicle Division or from a licensed Montana dealer.
2. Get Montana insurance.
Montana requires liability insurance. You'll need to provide proof of insurance when you register your vehicle.
3. Complete the vehicle registration application.
The application is available online or at any Montana Motor Vehicle Division office.
4. Submit your application and pay fees.
You can submit your application and payment in person at any Montana Motor Vehicle Division office, or by mail.
5. Receive your registration and license plates.
Once your application is approved and fees are paid, you'll receive a registration sticker and license plates. The sticker should be placed on the rear license plate, and the plate should be displayed on the back of your vehicle.
Registration Fees
Montana registration fees vary depending on the vehicle type and age. The registration fee for passenger cars and light trucks is $28.75. Motorcycles are $24.25, and trailers are between $10.00 to $20.00 depending on their weight.
Other fees may apply, such as a county option fee, an air quality fee, and a late fee if you fail to register your vehicle within 60 days after the purchase or transfer date.
Conclusion
Registering your vehicle in Montana doesn't have to be complicated. By following the registration requirements and steps outlined in this article, you'll be on your way to obtaining your Montana registration and enjoying the open road. Remember to keep your registration up to date to avoid any penalties or fines.
---
The Title and Registration Bureau of the Montana Department of Justice regulates the titling and MT registration of vehicles within the state. A vehicle cannot be titled in the state of Montana without being registered as well – these two processes happen simultaneously. The only exception to this rule is for pickup campers, which must be titled, but do not need a MT vehicle registration.
Under the state law of Montana, all vehicles including motorcycles, motor homes, travel trailers, quadricycles, all-terrain vehicles, utility trailers, sailboats over 12" in length,  jet skis, motorboats, snowmobiles other motorized vessels need to properly have MT registration. As a part of the MT vehicle registration, Montana also issues customer identification numbers, where all transactions involving titles and MT vehicle registrations are recorded in a customer's unique account. For individuals, this customer account number is either the driver license or the state or tribal identification card number. Businesses use the tax identification, federal employer number, or the number given when the business first registers itself with the Secretary of State's office.
Montana Vehicle Registration Provisions
First time Montana vehicle registrations occur for the following groups:
New residents: New residents of Montana must title their vehicle and apply for a MT vehicle registration for their vehicles within sixty (60) days of establishing residency in Montana.
Military Employees: Any non-resident military personnel who are stationed in Montana can register their motor vehicles either in their home jurisdictions or in the state of Montana, unless they are employed gainfully in the state Montana outside of their designated military duties. If the individual is gainfully employed outside those military duties, he or she must title the vehicle and complete the MT registration process.
Non-Residents: Non-residents of Montana who are employed gainfully in Montana have to present their current out-of-state registration to the county treasurer's office. Any fees or taxes in lieu of taxes must be paid, along with the appropriate MT registration fees. Any non-residents can choose to register their vehicles by the calendar quarter. The motor vehicle has to display the both license plates from both the home state and from the state of Montana.
Any MT registration fees are in addition to the levied county option tax on light vehicles and the MT vehicle registration fees levied in place of taxes on other vehicles. MT vehicle registration fees do not include any specialty or personalized plate fees or miscellaneous fees. MT registration fees are due upon transfer or renewal of ownership.
Montana Vehicle Registration Fees
Depending on the type of vehicles, there are different Montana vehicle registration fees involved. For light vehicles including passenger cars, pickup trucks that are less than 2000 pounds, sport utility vehicles, and vans, there are multiple options available for MT vehicle registration. There are also other Montana vehicle registration options for heavy and commercial vehicles, and personal watercraft and boats.
Montana Vehicle Registration for Light Vehicles:
• 12-month Montana vehicle registration: Fees for one year, county option tax, and other MT registration fees
• 24-month Montana vehicle registration:  MT Registration, county option tax, other registration fees for the two-year period.
• Permanent Montana vehicle registration: For light vehicle 11 years old and older can permanently register. Fees for this include $ 87.50 registration fee, county tax, and $5 Highway Patrol Salary and Retention Fee.
The MT vehicle registration fee is based on the age of the motor vehicle. If the vehicle is up to 4 years old, the MT registration rate is $217. If it is between 5 and 10 years, the rate is $87. If the vehicle is 11 years or older, the MT registration rate is $87.