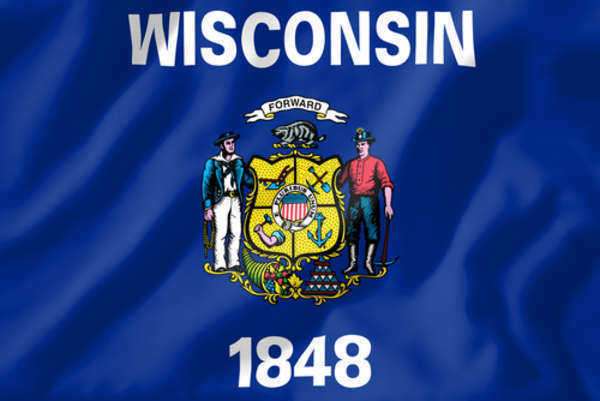 Wisconsin Vehicle Registration: A Comprehensive Guide
If you own a vehicle in Wisconsin, you need to register it with the Wisconsin Department of Transportation to comply with state laws. In this article, we provide a comprehensive guide to the process of registering your vehicle in Wisconsin.
Registration Requirements
The following vehicles require registration in Wisconsin:
– Passenger cars
– Trucks
– Motorcycles
– Trailers
– Recreational vehicles
– Boats
To register your vehicle, you will need:
– Proof of ownership (title or registration certificate)
– Wisconsin driver's license or state-issued ID
– Wisconsin emissions inspection certificate (if applicable)
– Application for Title and License
– Payment for registration fees and taxes
– Proof of insurance
Registration Process
Here is a step-by-step guide to registering your vehicle in Wisconsin:
1. Obtain a title for your vehicle.
If your vehicle is new or was previously titled in another state, you'll need to obtain a Wisconsin title. You can do this by visiting a local DMV office.
2. Obtain Wisconsin insurance.
You'll need to provide proof of insurance when registering your vehicle. Wisconsin requires minimum liability insurance of 25/50/10.
3. Obtain a Wisconsin emissions inspection (if applicable).
If your vehicle is over a certain age or located in a specific county, it may require a Wisconsin emissions inspection before it can be registered. Check with your local DMV office to see if your vehicle requires an inspection.
4. Complete the Application for Title and License.
The application is available on the Wisconsin Department of Transportation website or at a local DMV office.
5. Submit your application and fees.
You can submit your application and fees in person at a local DMV office.
6. Receive your registration and license plates.
After your application is approved, you will receive a registration certificate and license plates. Place the license plates on the front and back of your vehicle.
Registration Fees
Wisconsin registration fees vary based on the type of vehicle you own. Passenger cars have a base fee of $85.30 for one year. Additional fees may apply for vehicles over specific weights and ages.
Other fees may apply, such as a late fee if you fail to register your vehicle by the expiration date.
Conclusion
Registering your vehicle in Wisconsin is necessary to comply with state laws. By following the registration requirements outlined in this article, you can easily register your vehicle and avoid fines or penalties. Remember to keep your registration up to date to avoid any complications while operating your vehicle, and don't forget to renew your registration every year.
---
When you buy or receive a motor vehicle as a gift, you must apply for a title and Wisconsin vehicle registration immediately. The seller of the vehicle must satisfy the assignment of title, including providing an odometer disclosure (unless exempt) as well as signature and also the original document showing a lien release for any liens listed on the vehicle title.
Wisconsin Vehicle Registration for New Wisconsin Residents
When becoming a Wisconsin resident, you must obtain your Wisconsin registration ad license plates. You are considered a resident of the state if you are registered to vote in the state, you pay you income taxes in Wisconsin, or if your main residence is in the state. In order to complete your Wisconsin Vehicle application, you will need the following documents and forms:
• Out of state title or vehicle registration card from the previous state of residence.
• Completed Form MV1 Title/License Plate Application.
• Current proof of identity if you are applying in person at a Department of Motor Vehicles customer service center or to a Department of Motor Vehicles agent.
• Title fee.
• Proof of payment of sales tax to your former state if you were the owner of your vehicle for less than 90 days. Any tax paid to another state can be applied to the local or state use tax due.
• WI registration fees, based on the vehicle type.
• County or municipal Wheel tax, if applicable.
• Money order of check payable to Registration Fee Trust
You can submit these either by mail, at a Department of Motor Vehicles service center($5 counter service fee), at a Department of Motor Vehicles agent location (maximum service fee of $10 for a renewal transaction and $19.50 for a title transaction), or at a Department of Motor Vehicles temporary license plate agent ($3 temporary plate fee and up to $5 service).
Wisconsin Vehicle Registration Renewal
The Wisconsin Department of Transportation mails WI vehicle registration renewal notices at least thirty days before the expiration date. If you lose your WI registration renewal notice, or if you did not receive it, you can download from MV2016, a Substitute Renewal Notice. You can renew your WI vehicle registration either by mail, in person, or online.
Wisconsin Vehicle Registration Fees
There are many different fees that you may encounter based on your vehicle and situation. Some of the more common ones include the following:
• Automobile WI vehicle registration: $75 annually
• School bus WI registration: $5
• Bus WI registration: Varies by weight
• Motorcycle WI vehicle registration: $23 biennial
• Moped WI vehicle registration: $23 biennial
• Light truck WI registration: $75 annually
• Heavy Truck WI registration: Varies by weight
• Temporary WI vehicle registration: varies
•  Original or transfer of title: $69.50, $62.00 for transfer to a surviving spouse or for a low speed vehicle
• Title replacement: $20.00
• Duplicate certificate of WI vehicle registration: $2.00
• Late WI registration renewal fee: $10.00
• WI Registration file searches: $5 for each search
• Online WI registration renewal: $1.75