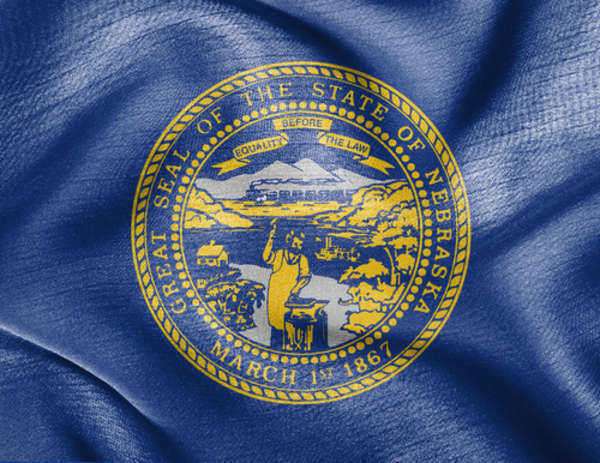 Nebraska Vehicle Registration: A Comprehensive Guide
If you're a Nebraska resident or have recently moved to the state, you'll need to register your vehicle with the Department of Motor Vehicles (DMV). Here's what you need to know.
Registration Requirements
The following vehicles require registration in Nebraska:
– Cars
– Trucks
– Motorcycles
– Trailers
– Recreational vehicles
– Boats
To register your vehicle, you'll need:
– Proof of ownership (title or registration certificate)
– Nebraska driver's license or state ID card
– Vehicle registration application
– Proof of insurance
– Payment for registration fees and taxes
Registration Process
Here's how to register your vehicle in Nebraska:
1. Obtain a title for your vehicle.
If your vehicle was previously titled in another state or you're purchasing a vehicle in Nebraska, you'll need to obtain a Nebraska title. You can do this by visiting your county treasurer's office.
2. Obtain Nebraska insurance.
Nebraska requires liability insurance. You'll need to provide proof of insurance when you register your vehicle.
3. Complete the vehicle registration application.
The application is available on the DMV website or at your local county treasurer's office.
4. Submit your application and fees.
You can submit your application and fees in person at your county treasurer's office, or by mail.
5. Receive your registration and license plates.
Once your application is approved and fees are paid, you'll receive a registration sticker and license plates. The sticker should be placed on the rear license plate, and the plate should be displayed on the back of your vehicle.
Registration Fees
Nebraska registration fees vary based on the vehicle type and weight. Passenger cars, trucks, and motorcycles registration fees start at $15.00, with additional fees for vehicles over specific weights and ages.
Other fees may apply, such as county fees, administrative fees, and late fees if you fail to register your vehicle within 30 days of purchase or transfer.
Conclusion
Registering a vehicle in Nebraska is a necessary step to ensure your vehicle is legal to operate and comply with state laws. By following the registration requirements outlined in this article, you'll be able to register your vehicle without any complications. It's important to keep your registration up-to-date to avoid any fines or penalties.
---
In the state of Nebraska, all motor vehicles and trailers that are used upon the roads and highways of Nebraska must have a NE registration unless the motor vehicle falls under a specific category of motor vehicles that are exempt from NE vehicle registration.
To start the Nebraska vehicle registration process for normal vehicles, you will have to do go through the Nebraska Department of Motor Vehicles. If you are planning to apply for a NE registration for a motorboat, this has to be done through the Nebraska Game and Parks Commission.
Any vehicles must have NE vehicle registration if the vehicle is in Nebraska the majority of the time. Any newly purchased motor vehicles must be also have NE registration, and have the appropriate sales tax paid full within thirty (30) days of the purchase date.
Nebraska Vehicle Registration Schedule
The NE registration schedule for motor vehicles is staggered on a monthly basis. The NE vehicle registration expiration date can be determined based on the month that the motor vehicle was purchased. However, if an owner has two or more motor vehicles, he or she may register the vehicles either on a calendar-year basis (from January to December), or using an annual basis for the same NE registration period starting in the month picked by the owner.
First Time Nebraska Vehicle Registration
Motor vehicles that may have to undergo the NE vehicle registration for the very first time can do so either by completing the NE registration by mail or in person. For first time NE registration, the following forms documents must be shown to the County Treasurer:
• Proof of excise or sales tax being been paid.
• A copy of the lease agreement (signed), if the motor vehicle is a leased vehicle.
• Proof of Insurance or Financial Responsibility. This proof must be an original document. The Nebraska Department of Motor Vehicles does not accept photocopies for proof.
Nebraska vehicle registrations can be renewed either through the Nebraska online service at Online Registration Renewal, in person, or by mail. When renewing your NE vehicle registration, you will need to present the following forms and documents to your local County Treasurer if you are renewing your NE registration in person or by mail:
• Proof of Insurance or Financial Responsibility. This proof must be an original document. The Nebraska Department of Motor Vehicles does not accept photocopies for proof. For those using the Online Registration Renewal service, insurance is verified by the Department of Motor Vehicles by using the Insurance database.
• The NE Registration document that is expiring.
After all the necessary documentation has been verified and the necessary fees paid for your NE vehicle registration, the Department of Motor Vehicles will issue license plates, validation tabs, and a NE registration certificate. If you plan to register or renew your NE registration online or through the mail, these will be sent to you through the mail.
Nebraska Vehicle Registration Fees
There are many different fees charged for a NE vehicle registration. These include the following:
• Motor Vehicle Tax: Fee during the initial NE registration and subsequent renewals until the vehicle is at least 14 years old. The fee is based on the Manufacturer's Suggested Retail Price of the motor vehicle.
• Motor Vehicle Fee: a Fee based on the weight, value, age, and use of the vehicle.
• NE Registration fees: $15 fee for passenger cars and leased vehicles. This fee varies for commercial trucks depending on gross weight of the motor vehicle.
Additional fees are collected for different state funds and a license plate fee. Certain counties also collect additional fees.