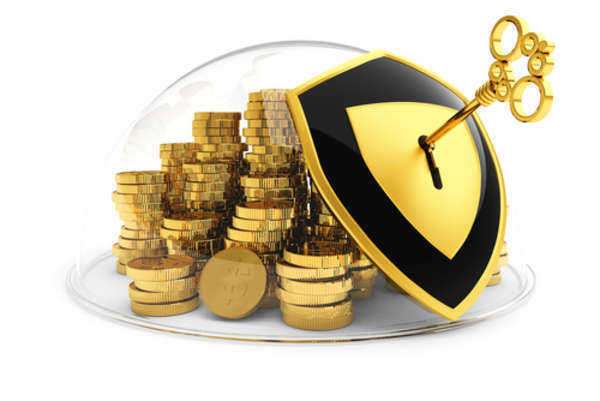 What is RV Insurance?
People who decide to use an RV can be very fulfilling, just like having any other vehicle, doing so will require RV Insurance. Owning an RV gives a person the chance to get out on the open road without having to be overly dependent on pit stops, and it allows for an easy life on the road without having to depend on hotels. If you are considering making a trip in an RV, you may want to consider purchasing RV insurance. Although you may not feel that RV insurance is entirely necessary when you own or rent an RV, it is very necessary for most individuals that wish to travel the roads. RV insurance is necessary for both renters and buyers, and it can cover many different types of issues and accidents that may come up as you travel in the RV.
RV insurance is a very specialized form of insurance for recreational vehicles. It has many similar ideas used and terms that are also used in a standard auto insurance policy, but RV insurance is more geared towards the necessities of driving an expensive and large vehicle. Although a standard auto insurance policy will usually cover certain amounts of repairs and damages, an RV insurance policy usually expands beyond that and will also pay for repairs to the different components of a RV that are simply not found in nearly all automobiles. Most RV drivers do need a to get a very specific RV insurance policy to help to properly insure their RV, so searching for the right company and the right qualified agent is very important in making sure that your RV is insured properly.
The Costs and Coverage of RV Insurance
RV Insurance, like typical auto insurance, has its cost and coverage closely linked. An inexpensive RV insurance policy will probably cover little more than general liability, meaning it will cover the damage caused to others by any accidents that are your fault. More common RV insurance policies will also provide a level of coverage for any accidental damage to the RV, whether it is a minor broken glass or much more major body damage caused from anything like a large deer or an uninsured vehicle. If you can find a good policy, it is still a good decision to consider what is the best deductible and premium for your situation. The RV insurance premium is the payment you will have to make every month. Your deductible is the amount of money that you will be required to spend before your insurer will contribute anything for RV repairs. The higher your deductible is, the lower your premium will usually be. Whatever amount is more is usually just personal preference and finances.
RV Insurance for Owners
If you are an RV owner, you should make sure that this status is listed on your RV insurance policy. The RV will most likely not be covered, or covered well, under your normal auto insurance plan, but you should still check whether it is possible to do so. It is more likely, that you have to get a specialized RV insurance plan to help keep the value of the RV safe in case it is involved in an accident. Be very careful with your daily driving in order to prevent your RV insurance rates from going higher. You should try to shop around for a long-term RV insurance policy that is affordable, and always check that the insurance company keeps up with any changes in your RV. As your RV gets older, you might find that it is better to have a lower deductible rather than a lower premium, particularly if you worry about the stability of the RV.
RV Insurance for Renters
RV renters may not be the owners, but they should still consider the importance of having RV insurance coverage. Many RV rental agencies will provide some sort of light coverage for the RV, but it is a good decision to obtain a temporary RV insurance policy that has more thorough coverage of your trip. Although your own auto insurance may provide some level of coverage, it is unlikely to be suitable for insuring an RV. If you plan on renting and RV, you should check with the rental agency as well as and a trusted RV insurance company in order to find out what kind of coverage is offered to a RV renter in your area. You may be surprised by the insurance rates, but it should be easy enough to find a policy that is both affordable and is useful while you are taking your trip.
Finding the Best RV Insurance Policy
One of the most difficult parts of finding RV insurance is getting a policy that actually fits your specific needs. While many may suggest a generic policy, a great RV insurance agent will help you to choose a policy that is very specific to your needs and will be the best deal for you. Some RV drivers prefer having higher deductibles and lower premiums, while other drivers would prefer to have higher monthly premiums in order to have a lower deductible and have the insurance company pay for an accident if it happens. Custom or expensive RVs may require certain amounts of coverage that a standard RV would not need not, while a classic RV unit may apply in a separate class. Inquiring with a good RV insurance agent is always a good decision when making any kind of choice regarding insurance, and an experienced agent who is familiar with RV insurance policies is worth the time to seek out. If you wish to get the right coverage that, you will always have to get some professional advice.
Whether you rent or own an RV, it is still very important to find the best RV insurance. You should make sure that your policy is always geared specifically to your recreational vehicle and that the policy is able to cover any potential dangers associated with operating an RV. An RV insurance policy is typically specialized, and you will have to look for an insurance company who provides such a policy along with an agent who can help you find the right coverage.
Reasons to Get RV Insurance Coverage
Your RV is much more than a normal vehicle or car, so your RV insurance should protect more than typical car insurance. Rather than putting your RV on your current auto policy, consider RV insurance coverage. You should consider the fact that there are many other situations which generally do not occur in standard vehicles, and thus are not covered under standard auto insurance policies:
• You keep valuables in an RV that you would not normally keep in a car, such as jewelry, clothing, DVD players, laptops, binoculars, cameras, camcorders, and outdoor gear.
• If you park your RV at a campsite, you might be liable for the surrounding area around your RV. If a person is injured, you might be responsible for their injuries.
• If your RV incurs damage while you are traveling in it, you will need to find a place to stay as well as a way to travel to there.
Since these scenarios are not covered, you could potentially find yourself with thousands of dollars in expenses. However, if you insure your RV with an RV insurance policy, you will be able to obtain a wide variety RV insurance coverage that can cover a variety of incidents.
Difference between RV Insurance and Normal Auto Insurance
An RV is considered a vehicle, so most insurance companies are more than happy to issue a policy for an RV. However, insuring an RV with a normal auto policy will result in significant coverage gaps. Because of this, RV's should be insured with a specialized insurance that covers the qualities that an auto insurance policy would miss, such as:
Total loss replacement: This form of coverage is only applicable to new RV buyers in the first five model years. This replaces the RV with a comparable unit, even if the cost of replacement is more than the original. This coverage is very good protection against steep RV depreciation, in case of total loss.
Replacement cost of personal belongings: Auto insurance policies usually only cover a limited amount of content in a motor vehicle. RV policies provide you with the option to state a limit to include your personal belongings in the event that they are destroyed.
Emergency expenses: This coverage reimburses any expenses related to residing outside an RV while it is being repaired, if the covered loss occurs a specific number of miles away from your fixed residence. Common expenses are meals, the travel back home, and lodging.
Full-timer liability: This coverage is similar to homeowner's insurance in the sense that when the RV is parked and is being used as a residence, it will provide coverage such as medical expenses and emergency treatment for others injured around or in your RV.
Campsite liability: This is similar to full-timer liability, except it is designed for short-term vacationers.
Higher liability limits: The liability limits in RV insurance policies are significantly higher than limits in auto insurance. Since most RV's are larger than cars, they have a higher potential to cause a significant damage. Higher limits provide better financial protection after any unfortunate incidents.
Medium duty tow trucks: This coverage takes care of any trucks over one ton that are used to tow a fifth wheel or trailer.
Suspend collision coverage during storage: If the RV is in storage, you may suspend parts of your RV insurance policy that apply only while the RV is moving on the road, like collision coverage. This form of coverage is very cost effective since you are not actually paying for any unnecessary coverage.
RV Insurance Coverage Options
RV insurance is much more tailored to RVs as opposed to general auto insurance. You can buy many different forms of coverage in RV insurance. RV insurance can potentially cover collision, theft, property damage, roadside assistance, underinsured or uninsured drivers, vacation liability, towing and labor, custom equipment protection and medical payments.
Some of the standard types of coverage found in RV insurance (aside from those listed above) include the following:
Bodily Injury & Property Damage Liability Coverage: If you, permissive users, or your resident relatives are found legally liable for causing property damage or even bodily injury to others arising out of the use, maintenance, or ownership of a covered recreational vehicle accident, this form of coverage would protect you, subject to the policy conditions and terms. This liability coverage for guest passengers is also often included in policy without any additional charges. Some things that this coverage will cover includes the cost to replace or repair damaged property, lost wages of injured parties, any medical bills incurred but the injured parties, or other damages that you are obligated to pay by law as a result of the accident.
Uninsured or Underinsured Motorist Coverage: If you and your RV are involved in an accident that includes an uninsured or underinsured driver and you are unable to collect the money for your claims, this coverage will cover your losses, depending on local availability, policy terms and conditions, applicable law, and individual qualification. If the expenses for your injury exceed the liability limits of the at-fault party, you can use this coverage to pay for the amount that is not covered by that person's insurance.
Personal Injury Protection and Medical Payments Coverage: If you, permitted passengers, or your resident relatives are injured in an RV accident, this form of coverage will take care of the medical, surgical, ambulance, dental, and hospital expenses that are incurred regardless of who is at fault. This coverage is usually limited to any medical treatment received within the first 3 years after an RV accident and is limited to a certain dollar amount. In some states, this only applies after any other medical insurance is exhausted.
Comprehensive and Collision Coverage: Your comprehensive and collision insurance coverage can be used to cover the cost to replace or repair an RV if it is damaged in an accident or stolen, regardless of the party at fault. For these forms of coverage, you usually choose a deductible for each form of coverage, and after the deductible is met, your insurance company pays for any remaining damage. For collision coverage, your insurance company specifically pays for any damage to your RV if you collide with another object or vehicle. If you hit a pole, nonliving object, or another car, your collision coverage will apply and coverage the damages. For comprehensive coverage, your insurer pays for any damage to your RV as a result of an event other than a collision, such as theft, vandalism, falling objects, or a fire. For example, if you hit an animal or if your vehicle is stolen, comprehensive coverage will cover the repairs or replacement. You can choose to insure your RV against the market value of the RV, the agreed value, or the total loss replacement cost.
Roadside Assistance Coverage: Your roadside assistance coverage provides towing for your RV to the nearest qualified repair facility and will pay for the necessary labor at the location and time of disablement when the RV was first disabled due to battery failure, electrical or mechanical breakdown, insufficient fluids like water or oil, lockout, flat tire, or entrapment in water, snow, sand, or mud within 100 feet of the road.
Emergency Expense Coverage: This is sometimes included within your comprehensive and collision coverage. A certain amount can be used to pay for transportation expenses, temporary living facilities, and the expense of returning the RV if it is disabled at least 50 miles away from the insured's main residence. Additional emergency expense insurance can be purchased. For individuals who use their RV as their primary residence, this coverage will pay up to the specified limits for any reasonable transportation expenses and temporary living facilities if the RV is disabled due to a covered loss.
Replacement Cost Coverage: This form of coverage is available to when you already have comprehensive coverage selected. Replacement cost coverage pays up to specific replacement cost limits for damage to or loss of any RV contents that are typically used in conjunction with having an RV, such as cameras and camera equipment, clothing, portable mp3 players and CD players, travel tickets, manuscripts, and passports. Damage to, or loss of, certain specific items outside the RV is also covered. This is not always available in all states or areas.
Legal Defense Coverage: If you are sued in relation to your ownership or operation of you RV, the insurer can cover your legal fees under this coverage. Your insurance company may also provide reimbursement for up to $200 a day for any lost wages if you attend a trial or hearing.
Pet Injury coverage: Pets are also part of your family, and they deserve to be covered under your RV insurance policy. If you already have comprehensive and collision coverage, you may also qualify for pet injury coverage, if it is available from your insurance company. If your cat or dog is injured during an accident in your RV, or during a theft or fire, the insurance company will help cover any medicine or veterinary bills. This coverage can also be used to cover your relatives' pets as well.
Finding RV Insurance Discounts
If you are considering purchasing RV insurance, but you are looking for a cost effective policy, you should consider whether there are any discounts that you can qualify for. Some discounts that are available include the following:
RV Association Discount: If you are a member of an RV association such has the Family Motor Coach Association, the Good Sam Club, or others, you may qualify for an organization discount on your RV insurance. You should ask your RV insurance agent and compare quotes and see which companies provide this discount.
Specific Safety Feature Discounts: If your RV has specific safety features, either those that were factory-installed or ones that you added on later, you could get a discount on your RV insurance. For example, features such as supplemental braking systems provide extra safety to your RV and because of this, insurance companies will usually provide some discounts on your RV insurance.
Lay-Up or Downtime Discounts: If you do not use your RV throughout the entire year, and you keep it secured in a storage facility the rest of the year, you may be eligible for a discount for this period.
Safe Driving Course Discounts: If you have taken any accredited driver safety courses, for example like those offered by AARP, state AAA offices, or organizations that cater to senior drivers, you most likely qualify for a discount on your RV insurance. Certain states require companies to give a discount to drivers who have taken take the course.
Multi-vehicle Discounts: If you get auto insurance for your car or truck as along with RV (plus other vehicles you might own) with the same insurance company, you may be qualified for a multi-vehicle discount, depending on your insurance company. Adding an ATV, snowmobile, or motorcycle will usually also qualify you for a discount.
Commercial Driver's License Discount: If you have got a Commercial Driver's License you should make sure to mention this to your RV insurance agent. Many insurance companies provide automatic discounts on RV insurance with a CDL.
Security Features Discounts: In the same way a car alarm is discounted with auto insurance, an audible alarm may lower your RV insurance premiums. Other anti-theft devices, such as tracking systems, may also qualify you for discounts to your insurance.
Claims-Free Renewal Discounts: You may be qualified for a discount on your RV insurance if you avoid any no-fault accidents in your previous insurance policy period.
Original Owner Discounts: If you already have comprehensive and collision coverage, you may also be qualified for this discount. Some insurance companies provide discounts for being the only person to have owned the RV.
Paid in Full Discounts: If you can pay your entire RV insurance premium amount each month, your insurance company may reward you with a discount on your RV insurance.
Prompt Payer Discounts: If you pay your RV insurance premiums on time for a year, you may receive a discount on your policy after the next renewal.
Responsible Driver Discounts: If any of the drivers on your policy have not had any violations or accidents during the last three years, you may be able to get a discount or reduction on your RV insurance.