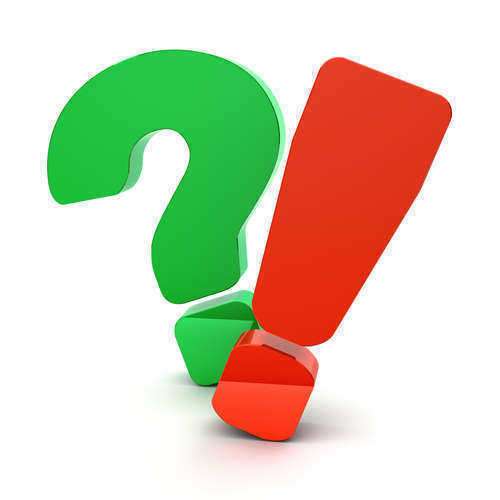 Hawaii Vehicle Registration: A Comprehensive Guide
Hawaii is one of the many states that require drivers to register their vehicles before they hit its roads. This process entails paying specific fees and providing necessary documents to the Department of Motor Vehicles (DMV). Here is what you need to know about Hawaii vehicle registration.
Who Needs to Register Their Vehicles?
Vehicle registration is imperative for anyone who wants to operate a motor vehicle on public roads in Hawaii. The registration process applies to all types of vehicles, including cars, trucks, motorcycles, trailers, and boats, to mention a few.
Registration Fees
Hawaii's vehicle registration fees vary depending on the type and weight of the vehicle being registered. Some factors that affect vehicle registration fees include:
– The vehicle registration class
– The vehicle weight
– The location of the vehicle owner
Typically, the fees range from $45 to $450. Here are some of the fees based on vehicle class:
– Passenger vehicles – $45
– Electric vehicles – $50
– Motorcycle – $30
– Trailers – $12
– Trucks (4,500 lbs or less) – $45
– Trucks (over 4,500 lbs) – $55 to $450
Necessary Documents
To register your vehicle in Hawaii, you will need to provide the following documents:
– A current Hawaii motor vehicle insurance card
– A completed vehicle registration application form
– A valid safety inspection certificate
– Proof of your vehicle's odometer reading
– Bill of sale, title or registration certificate if the vehicle was purchased from a dealer out of state
– Out of state registration if the vehicle was owned in another state
Renewal
Hawaii vehicle registrations are valid for one year, and car owners must renew their registration before it expires. The renewal notice is usually mailed to the car owner's address a few weeks before the expiration date. Car owners can renew their registration online, by mail, or in person at a local DMV office.
Penalties for Non-Registration
Driving a vehicle without a valid registration is illegal in Hawaii and can result in fines and other penalties. Car owners who do not register their vehicles on time may face late fees, registration revocation, and even traffic tickets.
Conclusion
Registering your vehicle in Hawaii can be a hassle, but it is a legal requirement for operating a motor vehicle in the state. Understanding the necessary documents, fees, and renewal process makes the process less daunting. If you are unsure about the registration process, seek help from a reliable DMV office or legal expert.
---
First-Time Hawaii Vehicle Registration
If have recently purchased a used car, moved to Hawaii from either another state or a different county, or if you have become the new owner of a vehicle, you are required to register your vehicle for the first time. If you are getting your car shipped into Hawaii, you will need to need to register it within thirty (30) days.
Hawaii uses different forms and procedures for each county for Hawaii vehicle registration, so you will need to check with your specific county the correct information.
Before you are allowed to complete the Hawaii vehicle registration, you need to purchase Hawaiian auto insurance. If you have purchased your vehicle from a dealer, whether new or used, the dealer will typically handle the registration and titling for a fee, which is often included in the final price of the vehicle.  But if you import a vehicle from another state, you will need to complete registration.
General Hawaii Vehicle registration
First you must fill out an application form. The only county to provide this form online is Hawaii County. If you live in any other county, you must visit your respective city hall office. Make sure that you have the correct no-fault car insurance with an authorized carrier licensed in the state of Hawaii. Otherwise, you might not have your car inspected. Find an inspection center and have your car properly inspected. The inspection center will then issue a Hawaii Inspection Certificate for about $15 that you will need when completing your Hawaii Vehicle Registration. There is usually an additional $5 fee for any post-factory tinted windows.
The proper fees for Hawaii vehicle registrations are determined by the weight of specific motor vehicles.  You can get the vehicle weighed at either state weigh station or just look for the vehicle's weight in the owner's manual. You will need to bring in the proof of weight for your HI registration. You must take all of these documents to your local satellite city hall.
Transferring Registration from Out of State
If you are transferring your out-of-state registration to an HI vehicle registration, you will need to first get proper insurance with an agency that has the authority to provide insurance in Hawaii. You will also need your shipping document (or Bill of Lading), out-of-state registration card, and shipping receipt. You will still need to get your car inspected, which costs $15. Afterwards, you can fill out your registration your local satellite city hall office and also complete out of state permit application form from your local satellite city hall office.
Since this will be your first HI vehicle registration, you will need to purchase new license plates. Fill out a Tax Certification form and bring it with your title to your local satellite city hall office for your HI registration. Hawaii honors existing out-of-state registration so Hawaii registration will be pro-rated, meaning you will not need to pay the full fee until your HI registration expires. You will then receive your new license plates
Transferring from Another County of Hawaii Vehicle Registration
If you are transferring your HI registration from another county of Hawaii, you will need to go to your new county's city hall office or motor vehicle office to get the new HI registration application, turn in your previous registration card, and show your vehicle title.