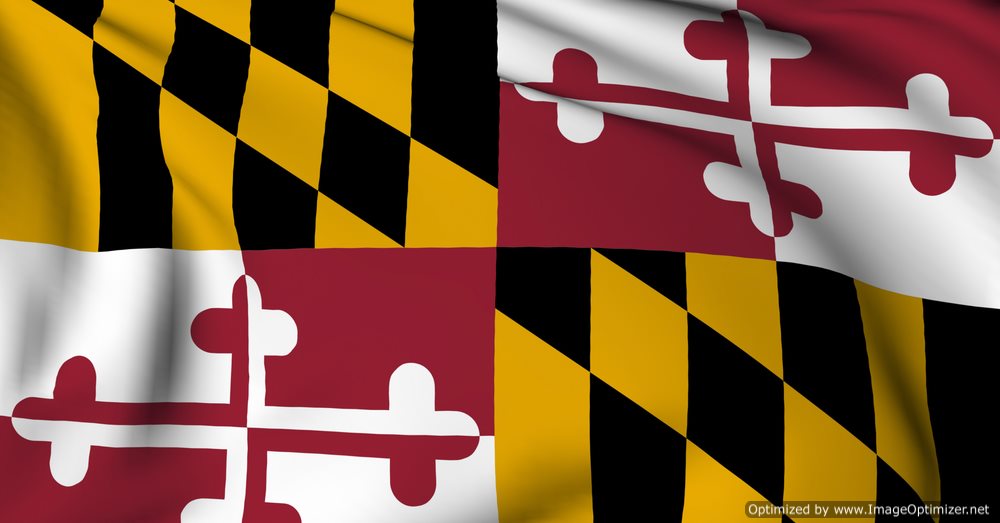 Maryland Vehicle Registration: A Definitive Guide
If you've recently moved to Maryland or are planning to buy a vehicle in the state, you'll need to register it with the Maryland Motor Vehicle Administration (MVA). Here's a comprehensive guide to help you navigate the Maryland vehicle registration process.
Gather Your Documents
Before you begin the registration process, you'll need to gather the necessary documents. These include:
– Vehicle title
– Bill of sale (if you're purchasing a used vehicle from a private seller)
– Valid driver's license or government-issued ID
– Proof of insurance
– Maryland Safety Inspection Certificate (for used vehicles)
Pay the Fees
Once you have the necessary documents, you'll need to pay the registration fees. The amount you'll owe will depend on the type of vehicle you have, its weight, and the length of your registration period. Some common fees include:
– Registration fee
– Title fee
– License plate fee
– Emissions fee (if applicable)
You can pay your fees online, in person at your local MVA office, or by mail.
Submit Your Application
After you've gathered your documents and paid your fees, you can submit your vehicle registration application. There are several ways to do this:
– Online: You can apply for your registration online through the MVA's web portal.
– In person: You can visit your local MVA office and submit your application in person.
– By mail: You can mail your application and supporting documents to the MVA.
Wait for Your Registration
Once you've submitted your application, you'll need to wait for your registration materials to arrive. This may take a few weeks, so be patient. When you receive your registration, you'll need to affix your license plates to your vehicle and keep your registration materials in a safe place.
Renew Your Registration
Your Maryland vehicle registration is only valid for a certain period of time. You'll need to renew your registration annually or every two years, depending on your vehicle type. You can renew your registration online, in person, or by mail.
In conclusion, registering your vehicle in Maryland is a relatively simple process that requires you to gather some necessary documents, pay your fees, and submit an application. With these steps, you can ensure that your vehicle is legally registered and ready to hit the road.
---
All vehicles are required to undergo Maryland vehicle registration in order to be driven out in the streets of Maryland.  If you are registering your motor vehicle for the very first time, it most likely means you have:
• Just purchased a vehicle from either a dealer or private seller
• Changed the motor vehicle's ownership
• Just changed your residency to Maryland
If you have just bought a motor vehicle or you need to transfer ownership of it, you are not subject to any sort of deadline for MD registration. However, the Maryland Motor Vehicle Administration recommends that you complete the MD registration for the motor vehicle as soon as possible so you can legally operate the vehicle within the state.
If you have just moved to the state of Maryland, you have sixty (60) days to properly complete the MD vehicle registration for your motor vehicle. If you exceed the 60-day deadline, you will become subject to a citation and then become ineligible for tax credits for any taxes related to your vehicle title you paid in your previous state of residence.
Insurance before your Maryland Vehicle Registration
Before you can undergo the MD vehicle registration, you must be able to show proof of insurance for your vehicle. It is important note that the auto insurance requirements of Maryland surpass those of some other states, so make sure your insurance policy is adequate before your MD registration.
Paperwork for your Maryland Vehicle Registration
If you bought your vehicle from a dealership in Maryland, the dealer will take care of the MD registration paperwork for you. However, due to the state's closeness to dealerships in other neighboring states such as Virginia, Delaware, and Washington, you may end up purchasing your vehicle outside of Maryland. If this is the case, you will be required to handle the MD registration paperwork.
If you are planning to title and complete MD registration on the vehicle together, make sure to get the necessary paperwork to do both. If you are only completing the Maryland vehicle registration, you will only need certain forms. The motor vehicle's title will act as the Application if it is a Maryland title and you are applying for the title and MD registration at the same time. If not, you will need the following:
• An Application for a Certificate of Title if the current vehicle title is from a different state.
• An Application for New Plates/Stickers and Transfer of Plates if you have already titled the motor vehicle and now wish to register it.
• Get proof of insurance. Not only will you have to show proof of insurance, but you may also have to record the information found on the application.
• Provide your Safety Inspection Certificate. You can get this from either an emission inspection, which checks your emissions and smog output, or you can get a safety inspection, which is needed to complete the MD registration for pre-owned vehicles.
Fees for Maryland Vehicle Registration
Your registration fees depend on the motor vehicle and type of license plates you need. First-time MD registration fees may cost more, especially if you plan to title and complete your MD vehicle registration on the same day.