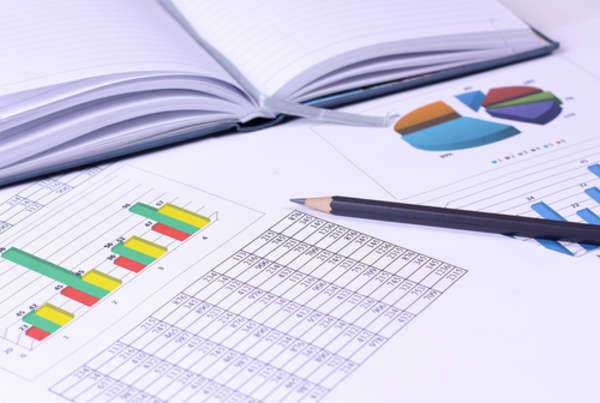 What is a Vehicle History Report?
In the United States, a vehicle history report contains vital information concerning a motor vehicle's past. These reports are fundamental for vehicle transactions, for they will reveal the title records from each state's Department of Motor Vehicles, along with full accident records and insurance total loss records. This information is critical if you are looking to purchase a used car from a private seller, a third party or directly from a dealership.
Vehicle history reports reveal what the car has been through in its past. Although vehicles may look shiny and new, a prospective consumer can never know the true safety and value of the automobile without first observing its vehicle history report. Additional information reflected in the vehicle history report will include: ownership changes and details concerning the Vehicle Identification Numbers such as the year, make, model and odometer history of the vehicle.
How do I Get a Vehicle History Report?
Vehicle history reports are available from several sources, including popular online sites, such as autocheck.com, instaVIN.com and carfax.com. Vehicle history reports will be made available for the majority of automobiles, including motorcycles, recreational vehicles and classic cars.
Before you purchase a user motor vehicle, you must consider purchasing a vehicle history report, title reports and salvage check reports to better understand the vehicle's history. Prospective buyers are typically interested in this information because it can better forecast the vehicle's future performance. Obviously you want to avoid vehicles that have been in numerous accidents, have had their odometers rolled back or have been driven by irresponsible owners. Avoiding these problems will save you tons of money in the future; you can forego costly maintenance appointments by simply viewing a vehicle history report.
In addition to prospective buyers, sellers of motor vehicles may also check the history of their vehicle prior to listing it for sale. Sellers will view the report prior to listing the vehicle for sale to prepare them to answer questions regarding the vehicle's condition or past. Automotive dealers buy vehicle history reports to provide detailed background information on used vehicles to show prospective buyers. Dealers will also run reports prior to acquiring these vehicles from trade-ins or at auctions to help them reach a fair market value. Vehicle prices will fluctuate based on the information latent in a vehicle history report.
To obtain a Title Report and a Vehicle History Report, you may go online to the sites mentioned above to attain a full report. Some services will also provide a lower cost option for a VIN Check Report or a Salvage Report, which will provide you with just the vehicle's accident history.
Free vehicle history reports may be offered sporadically by major reporting companies; however, these free vehicle history reports are typically limited in the scope of detail and sources of information. In general, used car dealerships will provide a vehicle history report upon request for only specific vehicles as part of their selling process. Prospective buyers can cross-reference the dates of these reports by running their own reports and comparing the results. Older vehicle history reports will typically not contain the latest information—vehicle history reports are time sensitive.
What Information is Included in a Vehicle History Report?
Vehicle history reports provide prospective buyers, sellers and dealers with information and detailed records concerning a vehicle's unique VIN or serial number. Information included in a vehicle history report and title report may include:
Title Information: This fundamental section of the vehicle history report will show if the vehicle has been reported as possessing a negative title "brand" like junk, salvage or lemon that is often attached to severe accidents.
Number of Titles: Provides information concerning the reported ownership history and the history of ownership changes. This portion of the vehicle history report will elucidate the number of owners the vehicle has had in the past.
State of Titles: Provides the locations/states that the vehicle has been registered in or titled in previously
Junk or Salvage Information from Titles or Other Sources: This portion of the vehicle history report shows if the vehicle has been reported as a salvage vehicle by a state or has been reported at a junk or salvage yard.
Reported Odometer Problems: Provides information concerning the vehicle's odometer history. If the vehicle has had its odometer rolled back, the vehicle history report will highlight when, why and how many miles were sliced off.
Lemon History: Shows if the automobile has ever been reported as a lemon.
Insurance Information (Total Loss): This portion of the vehicle history report shows if the automobile has been reported as a total loss by the respective insurance company
Auction History: Illuminates as to whether or not the vehicle has been involved in an auto action
Accident History: Arguably the most important aspect of the vehicle history report. Accident information provides details concerning the vehicle's maintenance history. This portion of the report will show if the vehicle has ever been involved in an accident or sustained damage in any way.
Air Bag Deployment History: Every time a driver's air bag is deployed, the vehicle's computer system will record the date of incident. Therefore, this portion of the vehicle history report will show/list whether or not the vehicle's airbag has been deployed in the past.
Mileage Statistics: Lists all odometer readings that have been recorded from previous vehicle appointments.
Service Records: Provides extensive details on reported service information. If a vehicle goes in for maintenance and the information/work done is recorded, it will be reflected on the vehicle history report.
State Emission Inspection Results: Provides results of state inspection or emission results as reported directly by the state's Motor Vehicle Department. State emissions are crucial to maintain legal driving status. These reports deal with a vehicle's emissions and whether or not they meet the environmental standards implemented by the state.
Service Contract or Warranty Availability: Provides information concerning whether or not the vehicle has been covered by a service contract or warranty.
The above information is gathered from a variety of sources including a state's Department of motor Vehicles, dire and police departments, automotive auctions, rental agencies, salvage auctions, insurance companies, state inspection stations, automotive recyclers, manufacturers and dealerships.
All of the above information is stored in a database using the VIN number. A vehicle history report provides an overview of the vehicle's past. The VIN number serves as a portal to its past; the VIN holds registration records, which describe how the vehicle was used in the past. If you do not have the VIN of the car you are interested in viewing, you can order an Unlimited Vehicle History Report from autocheck.com.