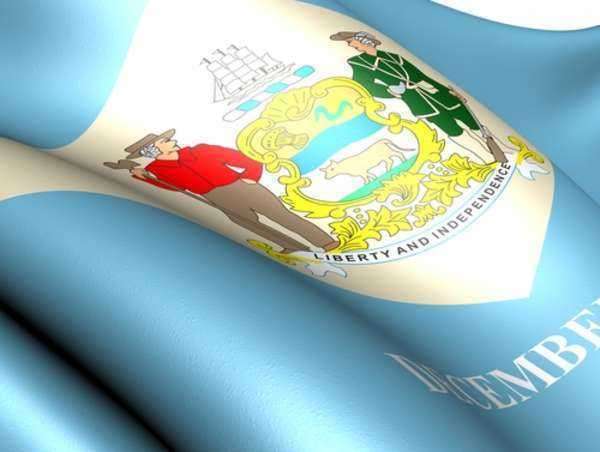 Understanding Vehicle Registration in Delaware
Delaware is known to have a well-regulated motor vehicle registration system that requires all vehicle owners to register their vehicles within the state. Those who are new to Delaware must complete registration within 60 days of settling down in the state. In this article, we will provide you with a comprehensive guide on Delaware vehicle registration.
Step 1: Gather the Necessary Documents
Before you can accurately complete your registration in Delaware, you must have all the necessary documents ready. Some of the essential documents required include:
1. Delaware title certificate.
2. Proof of insurance coverage on the vehicle.
3. A completed vehicle application form.
4. Payment for the registration fee.
5. Proof of identity and address, such as a driver's license or utility bill.
Step 2: Inspect Your Vehicle
All newly acquired vehicles must undergo a State of Delaware vehicle inspection. Delaware vehicle registration is not possible without undergoing the required inspection. The inspection ensures that the vehicle meets the state's minimum requirements for safety.
Step 3: Obtain Delaware Vehicle Insurance
You must have proof of Delaware auto insurance before registering your vehicle. Delaware requires its drivers to have liability coverage that includes:
• $15,000 for bodily injury per individual.
• $30,000 for bodily injury per accident.
• $10,000 for property damage.
Step 4: Submit Your Documents and Application
Once you have all the necessary documents, you can submit them to the Division of Motor Vehicles' office. The documents you will need to submit include all the forms, Title, Delaware Insurance Card, and payment. Delaware's DMV offers online and in-person registrations. If you choose to register in-person, you will receive your plates and registration card on the spot.
Step 5: Ensure Your Delaware Vehicle Registration
Before you hit the road, ensure that you have properly displayed your new Delaware license plates. Your registration will usually last for two years. However, you will receive renewal notices that will remind you of your vehicle registration expiration date.
Conclusion
In conclusion, registering your car in Delaware is a straightforward process. All you need is to follow these critical steps to ensure that your registration goes smoothly. Knowing the essential requirements for registering your vehicle in Delaware can save you time, money, and reduce the hassle that comes with the process. Remember to keep your registration up to date to avoid penalties or fines for driving an unregistered vehicle.
---
Delaware state law requires that vehicle owners must complete a DE vehicle registration with the Division of Motor Vehicles before driving them on the road. Both second-hand and new motor vehicles must complete DE vehicle registration with the Division of Motor Vehicles, regardless of if they are purchased from an individual or a dealer. Additionally, any new Delaware residents who have vehicles that are registered out of state are required to must also complete DE vehicle registration. Initial vehicle registration has to be done in person, and afterwards, DMV registration renewals need be done annually, either by mail or in person. Initial DE vehicle registration has to be done within thirty (30) days, or sixty 60 days for new residents of Delaware.
First time Delaware Vehicle Registration
If this is your first DE vehicle registration, you will first be required to have your motor vehicle inspected for emissions. These inspections must be performed at either an inspection station or by an inspector who has been licensed to do so by the Division of Motor Vehicles. After the vehicle passes inspection, you will receive an inspection certification. Next, you must complete your vehicle title and registration form, which is available at your local DMV office.
When you have completed these two steps, you can go to a local DMV office and present your completed title and registration form along with your inspection certification. Additionally, you will also need to provide the DMV proof of liability insurance as well odometer reading if your vehicle is less than ten years old.
For motor vehicles that have not completed DE vehicle registration and are registered in a different state, you will also need to bring a copy of your out-of-state vehicle title. If it is not available, you can bring your registration document  with your proof of sales tax payment.
Temporary Delaware Vehicle Registration
If you are required to have temporary DE registration, you may apply for it at a local DMV office. You will also need to show proof of insurance, ownership, and residency. The fee for a temporary Delaware vehicle registration is $10. This Delaware vehicle registration is valid for thirty (30) days.
Delaware Vehicle Registration Fees
When you are completing your Delaware vehicle registration at a local DMV, you will have to pay a certain amount of fees:
• DE Registration fee which can vary depending on your vehicle's model year or total weight. Usually, this Delaware vehicle registration fee will range from $40 to $50. If you are completing your Delaware vehicle registration, the fee is $40 for one year and $80 for two years. New vehicles that are being titled for the first time may be registered for a maximum of 5 years by paying a fee of $200.This option is only available for specific models of vehicles.
• The title application fee depends on the county but is usually around $35 with a lien or $25 without one during DE registration
• If you are a brand new resident of the State of Delaware and have purchased a vehicle within 90 days of your change of residency, you might be eligible for credit on transfer tax or sales tax based on the amount paid in your previous state.
There can be additional fees when upon Delaware vehicle registration, depending on your specific county.
DMV Registration Renewal of your Delaware Vehicle Registration
The Division of Motor Vehicles notifies Delaware vehicle owners about the expiration date of their registrations by mail approximately ninety (90) days in advance. Delaware vehicle registrations can be renewed up to ninety 90 days before the expiration of the old registration either through in person or through the mail. For motor vehicles that are more than five years old, they will also require a vehicle inspection before DMV renewal registration.