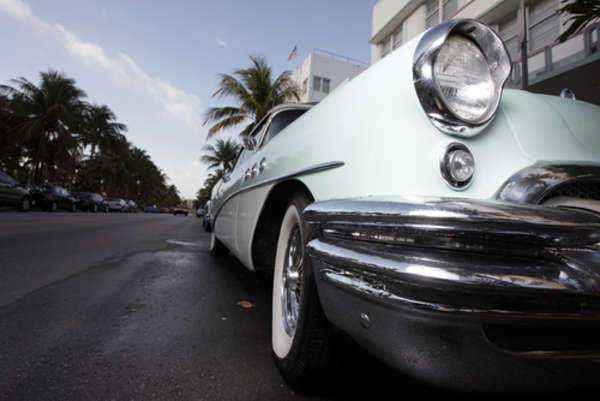 Guide to Colorado Vehicle Registration: Steps and Requirements
Registering your vehicle is a crucial step for every car owner in Colorado. It not only helps ensure compliance with state laws but also enables you to enjoy driving your vehicle with peace of mind. Here's everything you need to know about vehicle registration in Colorado.
Initial Registration
In Colorado, new residents, as well as new vehicle owners, have up to 60 days from the date of purchase or residency to register their vehicles with the Colorado Department of Revenue. To register your vehicle, you must provide proof of ownership, insurance, and emissions testing (if applicable), and pay the applicable fees.
The registration fees are based on a variety of factors, such as the type and weight of the vehicle, and additional taxes may apply based on your county of residence. You can also choose to receive specialty license plates for an additional fee.
Registration Renewal
Vehicle registration in Colorado must be renewed annually by the expiration date listed on the registration card. Renewal notices are sent out roughly one month ahead of time in the mail, and you can renew your registration online, by mail, or in person at a DMV office.
To renew your registration in person, you will need to bring your renewal notice, insurance, and a valid form of identification. Depending on your county, you may also need to provide an emissions or VIN inspection. However, if your vehicle is relatively new, such inspections may not be necessary.
Late fees or penalties may apply if you fail to renew your registration on time.
Specialty Plates
If you're interested in supporting a specific organization or cause, Colorado offers specialty license plates that fund various nonprofit programs and institutions. Specialty plates such as military plates or firefighter plates, among others, may have different requirements.
To obtain a specialty license plate, you'll need to complete an additional application and pay any associated fees. The fees will depend on the type of plate and other additional requirements.
Transferring Registration
If you're moving from another state to Colorado, you have the 60-day grace period to register your vehicle with the Colorado DMV. You need to present the title and registration from your former state, as well as any lienholder information.
Suppose you're moving out of Colorado. In that case, you will need to cancel your vehicle registration with the DMV, and you may be required to turn in your license plates. You'll also have to register your vehicle with your new state of residency, as the registration process can vary depending on the state you're relocating to.
Conclusion
Vehicle registration in Colorado involves several steps, and it's important to stay up to date on deadlines and requirements to avoid late fees or penalties. Whether you're registering your vehicle for the first time, renewing an existing registration, or transferring registration from another state, the Colorado DMV can help guide you through the process.
---
First-Time Colorado Vehicle Registration
The Colorado Department of Revenue requires drivers to complete their CO vehicle registration for their vehicles within 60 days of purchasing a new or used car or within 90 days of becoming a resident of the state of Colorado.
Requirements for Colorado Vehicle Registration
Drivers will need the following items under Colorado vehicle registration laws:
• Proof of Insurance
• Secure and Verifiable Identification Information
• Odometer disclosure complete
• Proof of Colorado Vehicle Emissions
• A bill of sale for sales tax purposes
• Title assigned in the owner's name or the current out-of-state registration.
• If the vehicle is titled in another state, Vehicle Identification Number verification must be completed.
• Payment of appropriate taxes and fees
• If there is a lien, an appropriate mortgage document (such as a security agreement) is necessary for CO vehicle registration. It must be an original, certified copy, or carbon copy and should have the vehicle's description – make, year, vehicle identification number, lien holder's information, lien amount, and the owner's signature.
• According to Colorado vehicle registration laws, vehicles titled for the very first time within the state must be accompanied with at least the Statement of Origin from the manufacturer, a certified weight slip, or valid title or registration specifying weight in order to determine the vehicle's weight.
Fees for Colorado Vehicle Registration
Fees for CO vehicle registration are based on the type of vehicle being registered and the empty weight. Further fees can be collected based on the specific county of residence and the type of license plate chosen. Colorado vehicle registration also calls for Specific Ownership Taxes, which are based on the year the vehicle was manufactured and the original taxable value of the vehicle. This tax replaces personal property tax. Under CO vehicle registration laws, motor vehicles do not have to be operated to be assessed this type of tax. However, this rate is assessed based on the original taxable value and is usually around 85 percent of the manufacturer's suggested price.
You can submit payment for CO vehicle registration both as cash and credit card depending on the county. In order to find out more information about what forms of payment are accepted, you can contact your local motor vehicle office for more information about CO registration
There are also Colorado vehicle registration late fees, which are imposed when the payment for renewing your Colorado vehicle registration is not received on time. With the exception of having a temporary permit, vehicle owners receive a month grace period after their old Colorado vehicle registration expires. Afterwards, the $25/month late fee applies to any part of the months for a maximum of four months. The total amount for these late fees on CO vehicle registration cannot exceed $100.