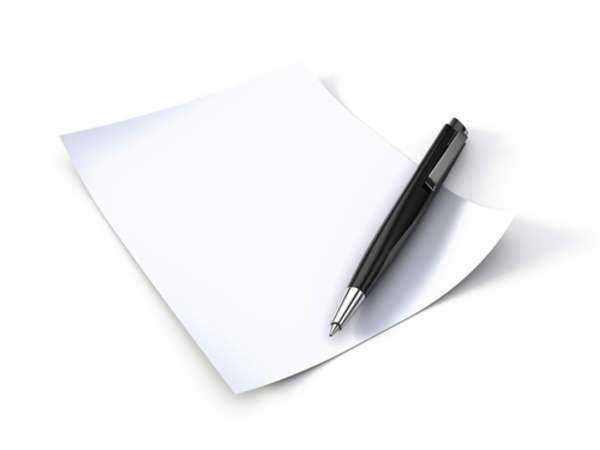 The practice permit test is not difficult, after you have had the proper preparation. You should typically get a practice permit (or learner's permit) as soon as you can so that you may start practicing to pass your road test. Only through proper practicing and preparation can you earn your driver's license.
Every state will have its own traffic laws and regulations that must be followed. It is important to have an idea of these laws. Therefore, a visit to your state's Department of Motor Vehicles office an important step for preparing for the practice permit test. There, one will be able to pick literature necessary to passing the test, such as the Driver's Manual. These days, most states will make this information and literature available through the state DMV website. Be aware that many states will have separate manuals for typical drivers, commercial driver and motorcycle riders.
Should I use a private service to prepare for the practice permit test?
Generally, no, you will not need to pay to prepare for the learner's permit practice test. You should be able to pass the practice permit test by studying the materials provided by the state DMV as well as being observant of the driver whenever riding in a car. In addition, many states will also provide a free practice permit test for applicants through the state DMV website. This negates any advantage you would receive by paying to use a private service to prepare for the permit practice test.
Many private services will offer lengthy practice tests as part of a comprehensive package to prepare you for the permit test. Be aware that even though this will be an excellent way to practice, the permit practice test for most states will be rather short and focus on a few essential concepts necessary to operate a motor vehicle safely. Common sense, studying and utilizing free resources are the key to success on the learner's permit test.
Why should I get a learner's permit?
Even if you never intent to operate a motor vehicle, a permit is a useful item to have. For one, it will serve a useful purpose as official government identification. State DMVs are keen to note the relatively high fees for passports, which are significantly greater and much less convenient compared to a practice permit. Most states also now allow these items to be renewed online, with some states, such as New York dropping the eye test requirement in order to expedite the process.
What are typical restrictions on practice permits?
Most states will restrict the age of persons that are issued a practice permit. The typical restriction is set at drivers under the age of 16, but may be lower in some states. To accompany this restriction are laws that prevent out-of-state permits to be used in lieu of an in-state permit for underage drivers. Some states will also restrict regular, out-of-state licenses if the driver is under a certain age threshold.
Am I testing for the correct license?
Remember that every state has different classes of licenses. These include taxi and livery, commercial, motorcycle and junior licenses. Each of these licenses will have different standards, such as a higher age threshold for motorcycle and commercial licenses. Be aware of the limitations placed on vehicles for a conventional driver's license. For instance, in New York State, a taxi and livery license (Class E) allows the driver to transport up to 14 passengers in vehicles that a typical driver (Class D) may carry. Class D drivers may not drive vehicles over 26,000 pounds. Only commercial drivers (Class CDL) may do this and will be subject to different restrictions. Assess your needs by looking up that information on the state DMV website before apply from the permit practice test.
Proving your identity
As mentioned earlier, the learners permit can be used as official identification. As such, you will need to prove your identity beyond a shade of doubt. This is especially true for states that provide enhanced driver licenses that can service as proof of US citizenship when travelling to some countries in the Western hemisphere. The enhanced license will require a US passport, valid US birth certificate or certificate of Naturalization or Citizenship. There will also be a requirement to bring other documents as proof of identity. These documents will be assigned a point value and only after you meet a certain threshold of points for proving your identity may you proceed to apply for the enhanced license.
For those that do not require the enhanced license, the process to prove your identity will be simpler. Generally speaking, you will need to bring proof of name, date of birth, social security card and fill out a form that affirms your identity. Lying on this form constitutes a misdemeanor so be sure to be truthful in your statements.
Renewing your license will not require this onerous process. Most persons will only need to present this identification once, unless they are applying for a license in another state or changing their name.
Being certified to take the learner's permit test
In addition to proving you know the rules of the road and that you are who you say you are, the DMV will require an eye test to affirm that at least with the aid of corrective lenses, you will have proper vision while driving. In most cases, you will be able to take the eye test at the DMV, but many states will allow an eye test, completed by an optician, within 6 – 12 months prior to the date you are are applying as proof of meeting the vision requirement.
Fees related to the practice permit test
Although there is no fee for the test itself, most people will be assessed an application fee. These fees will differ by state and can even depend on the county the permit will issued in. for example, the lower counties of New York State will pay Metropolitan Commuter Transportation District (MCTD) fees to support public transportation. Be sure to look up these fees at the DMV website as well as payment methods. Cash and credit are the two typical means of payment accepted by state DMVs.
What is a senior license?
Some states will issue a ''junior'' license to underage drivers. This will place some limitations on the driver until the reach the appropriate age to become a full-fledged driver without restrictions. The criteria for transferring a junior license into a senior license will vary by state but will almost always involve a nominal fee.
Do I need to retake the practice permit test?
The answer to this question depends on your circumstances. If you have taken and passed the test recently, there is a good chance yours state will keep this on record and will reissue a learner's permit without hesitation. This changes however, after a certain period of time has elapsed since the test was taken. The state is then within their right to have you retake the practice permit test to recertify that, you know the rules of the road.
What are the fees associated with the practice permit test?
Some states will charge you a flat fee to apply for a learner's permit. Other states will break that fee down into components, such as an application fee, processing fee and license fee. Be sure to check the accepted methods of payment for these fees. The state DMV website will have that information readily available for you.
What happens after I pass the initial screening?
After you meet the identification and vision requirements, you will generally proceed to the testing phase. The testing method will typically be pencil and paper, although some states, such as Massachusetts have adopted electronic kiosks to speed up grading the test and evaluating applicants. This test is timed, but if you have prepared by studying the material and the drivers manual, there should be no issues at all when taking the test. These tests will require a score of at least 70% in order to qualify for a learners permit. The reason you are being tested is to evaluate your understanding of road rules and safety, so that you may learn to drive with reduced danger of harming yourself or others.
Age and learners permit
It is especially important to note that in some jurisdictions, a junior license holder may not drive at all until they turn 18. In these situations, the DMV advises younger drivers to keep practicing with their restricted learner's permit and schedule a road after they have turned 18. Otherwise, they may not drive under ordinary circumstances. The penalties for traffic offenses are also increased for young drivers and may even cause revocation of license. Still, most people will benefit from getting their learner's permit early and practicing for the inevitable road test while gaining valuable driving experience.
Where do I find the driver's manual for my state?
The driver's manual, also called the driver's handbook, will be found on the state's DMV website and at many DMV locations as well as driving schools. The driver's handbook is always free for individual copies, to be used by prospective license seekers. Some states will offer the manual in other languages, most notably Spanish. New York State even offers an audio version of the driver's manual, in both languages. You are encouraged to use the digital version of the driver's manual to save paper and cost to the DMV to print these materials. Digital versions of driver's manuals will be in .pdf format and can be read using the free software, Adobe PDF Reader.
What are topics covered by the driver's manual?
The driver's manual is the comprehensive resource for many topics related to driving in that state. This includes an explanation on the rights and privileges afforded by a license, the basics of operating a motor vehicle, defensive driving, the state penalties on driving under the influence of alcohol, driver safety and most importantly, road signs you will encounter while driving. Road signs especially will be tested on the practice permit test.
Questions you can expect to see on the permit test
The wording of the questions you will be asked on the permit test will almost certainly vary, but will focus on a few major topics such as driver safety and the meaning of a specific road sign. Signs in this context, include work area signs and signs directed by flag persons where no signs are posted. This also includes pavement markings, most of which are self-explanatory. You should be familiar with many questions, such as road signs and right-of-way through everyday interactions as a pedestrian and passenger. Applying this knowledge is critical to passing the learners permit practice test.
A sample question about signs would be as follows:
What would you do when facing each of the following: a flashing red light, flashing yellow light, steady yellow light, a red light with a green arrow?
A sample question for turning will be as follows:
When preparing for a right turn, should you stay as close to the center of the lane as possible?
A sample question for passing will be as follows:
In what situations may you pass a vehicle on the right?
As you can see, these questions would be difficult only if one has not studied for the test. Also bear in mind that these tests are typically multiple choice, as this will expedite the process to grade the test and issue the permit. As such, a key test taking skill will be to eliminate wrong answers, think logically about the situation and be mindful of the time limit imposed on your by the proctor. With this in mind, one can prepare for a DMV practice permit test and pass it with relative ease.
practice permit test/permit practice test/permit test/learners permit practice test/dmv practice permit test/free practice permit test
Comments
comments