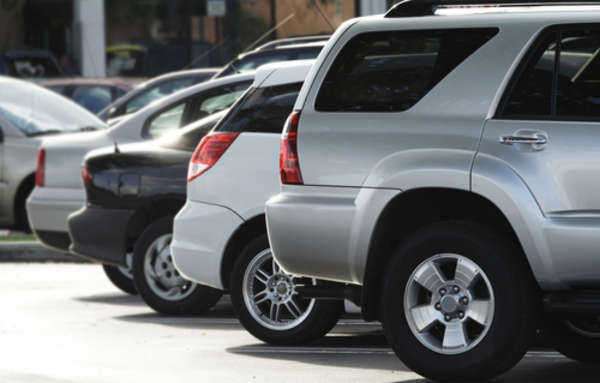 Guide to Connecticut Parking Laws
Traffic tickets are a necessary nuisance of contemporary urban life. If you're caught violating CT parking laws, you may be in for a hefty fine—or even worse. This guide will explain Connecticut parking laws so that you can avoid parking tickets whenever possible. You'll also learn about the consequences of failing to pay your parking tickets.
Connecticut Parking Laws and Disabled Parking
One of the most expensive CT parking laws to violate is the state's disabled parking law. Disabled parking spaces are mandated by the Americans with Disabilities Act (ADA) at the federal level, and this law also mandates that people who park illegally in disabled spaces receive parking fines. You can expect a $150 ticket the first time you violate Connecticut parking laws about disabled parking spaces.
In order to avoid being ticketed for violating CT parking laws, all disabled drivers and passengers must prominently display a handicapped decal or license plate. If you fraudulently use another person's handicapped window decal or license plate, you may receive the same fine for violating Connecticut parking laws if you are caught. Additionally, if the person who rightfully owned the disabled placard allowed you to use it fraudulently, they may have their disabled parking permit suspended or permanently revoked.
Parking Tickets
The cost of parking tickets is set by individual municipalities. Typically, you can expect to pay anywhere from $25 to $50 for violating CT parking laws like parking in front of a fire hydrant or in a fire zone. Connecticut parking laws also allow fines to be assessed for parking within 25 feet of a crosswalk, parking on a sidewalk or grassy area, or parking in a bus stop or loading/unloading zone.
When you receive a parking ticket for violating CT parking laws, the ticket will contain information on the cost of the infraction, how long you have to pay, and what payment methods are available. You will also find information on how to contest the ticket. However, in most cases, hiring an attorney to contest a ticket for a violation of Connecticut parking laws is simply too expensive to be cost-effective. You may want to consider the cost of an attorney before deciding to fight your parking ticket.
Other Consequences of Parking Violations
It is important to pay your tickets promptly when you violate CT parking laws. If you do not pay by the date specified on your ticket, your fines may increase. If you build up several tickets, Connecticut parking laws allow police to immobilize your vehicle or even have it towed. The fees for removing an immobilization device, or impound charges if you are towed, can cost a great deal more than the initial ticket.
Continued failure to pay tickets allows the government to take your tickets to collections. This can make your violation of CT parking laws even more costly when collection fees are added to the initial costs. If you fail to pay your tickets when they are in collections, your credit score will be negatively affected and it may be difficult for you to buy a car or home, or even find a job.
Comments
comments