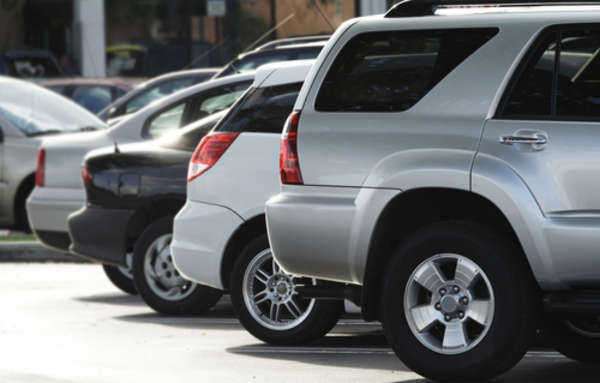 What are Window Tint Laws?
Tinting a car may have a variety of uses, but also brings about a number of safety concerns. An individual may tint a car to protect form UV rays, cool the vehicle and hide possessions that would be otherwise visible to passing thieves through a conventional window. Tinting is potentially dangerous at night as it reduces the amount of visible light that reaches the driver. This may be beneficial to the driver during the day, but a potential hazard at night.
How are window tint laws administered?
Most states set limits on specific windows in the car, some with different limits for the front side, rear side, back window and windshield. For instance, New York State law dictates that:
– The front and rear side windows must let 70% of light in
– The back window can be as dark as the owner wants
o But there must be dual side mirrors if this is the case
– The owner may use only non-reflective tint on the top six inches of the windshield.
Additionally, there are other regulations, varying by state. In addition to above New York State law dictates:
– The front and rear side windows may not have a metallic or mirrored appearance
– All colors are allowed (some states may ban certain colors)
– Manufactures of tinted film need not certify their product sold in state
– There must be a sticker under the tinting film to identify the tint is legal
– You may receive a medical exemption for special tinting
By contrast, in neighboring New Jersey, no tinting is allowed on the windshield or front side windows, but any non-mirror, non-metallic tint is allowed on the back and rear side windows.
A common question is if law enforcement will ticket a car abiding by one state's window tinting law but in another state with more stringent standards. This is usually to the discretion of law enforcement, but the consensus is that they will not ticket cars that have license plates/registration from other states, although if the driver has an in-state license, then he or she is a resident and subject to the laws of the state. Otherwise, tickets given to out-of-state residents in out-of-state vehicles will be dismissed in court without much delay. Still, it would be wise for drivers that routinely enter another state for work or pleasure abide by the stricter tinting law, so as to avoid a potential problem with law enforcement.
What is VLT?
VLT stands for visible light transmission and measures how dark a tint can be. The percentage signifies how much light can penetrate the window. The darkest tints, usually around 5% are commonly used for limos. Be sure to check the factory specifications on a car's windows before applying a tint. Some cars some from the factory pre-tinted which may stack with an applied film to make the VLT lower than expected. All window tinting laws use VLT as a measure of window safety.
What are the tint law percentages by state?
These numbers reflect the VLT on the front side window. They vary wildly with no correlation to regions or climate.
State VLT
Alabama 32%
Alaska 70%
Arizona 33%
Arkansas 25%
California 70%
Colorado 27%
Connecticut 35%
Delaware 70%
District of Columbia 70%
Florida 28%
Georgia 32%
Hawaii 35%
Idaho 35%
Illinois 35%
Indiana 30%
Iowa 70%
Kansas 35%
Kentucky 35%
Louisiana 40%
Maine 35%
Maryland 35%
Massachusetts 35%
Michigan 70%
Minnesota 50%
Mississippi 28%
Missouri 35%
Montana 24%
Nebraska 35%
Nevada 35%
New Hampshire 70%
New Jersey 70%
New Mexico 20%
New York 75%
North Carolina 35%
North Dakota 50%
Ohio 50%
Oklahoma 25%
Oregon 35%
Pennsylvania 70%
Rhode Island 70%
South Carolina 27%
South Dakota 35%
Tennessee 35%
Texas 25%
Utah 43%
Vermont 70%
Virginia 35%
Washington 24%
West Virginia 35%
Wisconsin 50%
Wyoming 28%
For more information on the specifics of each state's window tinting law, contact local law enforcement.
Comments
comments