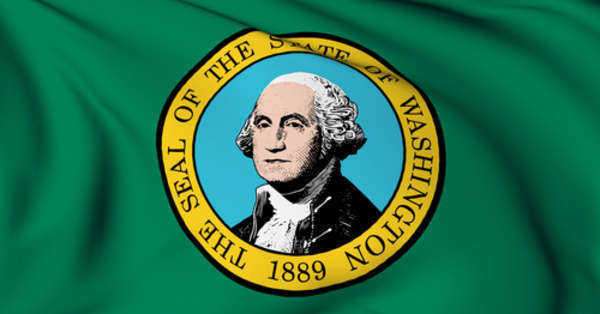 The Washington State Department of Licensing provides many different Washington license plates for registered vehicles within in the state. In addition to personalized Washington license plates, you can also pick different special plates that promote different interests such as state's universities, military branches, wildlife, landmarks and more. Since 1997, Washington State has required registered vehicle owners to get new Washington license plates every 7 years. For $20, Washington allows you to keep your same license plate number. You can also transfer the Washington license plates to a different, as long as the old and new vehicles are the same type.
Special Washington License Plates
Standard Washington license plates are currently white with a light blue mountain in the background, which is called the White Mountain design. This license plate costs $30 for initial licensing each renewal. Washington also offers many special Washington license plates, including:
• U.S. military
• Washington colleges and universities
• Sports and hobbies
• Service organizations and associations
• Parks and environment
Most of Washington's special license plates come with a $40 initial fee and $30 for every annual renewal. A portion of these fees goes to the organization featured on the license plate.
Personalized Washington License Plates
Personalized Washington license plates, or vanity plates, can be issued for nearly all vehicles. These plats must have from one to seven characters, including numbers, letters, spaces, and hyphens. Personalized motorcycle or trailer plates can have a maximum of six characters. The Department of Licensing provides a personalized plate search tool service online so you can check if your desired plate configuration is available. Personalized Washington license plates support the Wildlife Diversity Program. These plates have an initial fee of $47.75 and $30 for each renewal.
Comments
comments