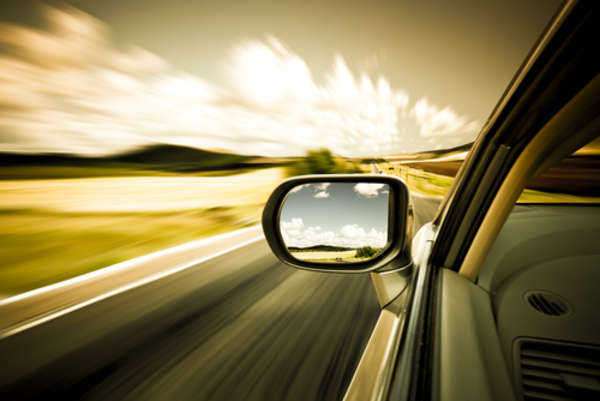 Massachusetts Speeding Ticket: Traffic Fines and Costs
Speeding tickets Massachusetts—with regards to fines—are uniform throughout the state. However, the true cost of what you pay is based on circumstances (your driving record and the severity of your driving infraction). Speeding tickets Massachusetts, for instance, vary depending on how many miles per hour over the jurisdiction's posted speed limit you were driving. The exact fine for your speeding ticket Massachusetts will be listed on your ticket or citation.
The state of Massachusetts assesses a $50 surcharge for all speeding tickets Massachusetts. $30 of the surcharge is delivered to the Head Injury Treatment Services Fund, with the remaining $20 going to the General Fund.
What do I do when I receive a Speeding Ticket Massachusetts?
When receiving a speeding ticket Massachusetts, you are provided with two options to seek relief. In a broad light, you can either pay the ticket (pleading no contest or guilty to the speeding ticket Massachusetts) or fight the pocket (plead not guilty). When you plead guilty to a speeding ticket Massachusetts, you are required—by Massachusetts driving law—to pay the fine or option to file a plea bargain. The plea is used to mitigate your penalties; under this request, you essentially plead guilty to a lesser offense. It must be noted; however, that when you plead guilty to a speeding ticket Massachusetts, you will invariably incur points on your driving record. Depending on your driving record, the increased points could lead to a license revocation or suspension. In addition to these externalities, pleading guilty or no contest to a speeding ticket Massachusetts will result in increased auto insurance rates.
When you plead not guilty to a speeding ticket, you are in essence, fighting the ticket. In this maneuver, you are contesting the MA speeding tickets via a formal trial. With a traffic trial, you may represent yourself or hire a Massachusetts traffic attorney. If you successfully fight your charge, all penalties and added fines will be dropped—the only fines you are required to pay in this setting is for your attorney (if applicable) and the court. If you are found guilty and the charges stick, you will be forced to pay the fine, the incurred penalties and all associated court/attorney fees according to speeding ticket MA laws.
How Do I Pay My Speeding Ticket Massachusetts?
In Massachusetts, submitting payments for any noncriminal civil violations is a formal admission of fault. This essentially means:
• Speeding Ticket MA: You officially waive your right to a trial before a judge
• Speeding Ticket MA: The Massachusetts RMV can assign points to your driving record
• Speeding Ticket MA: Other surchargeable events on your record can lead to the suspension or revocation of your state's driver's license
• Speeding Ticket MA: The presence of surchargeable violations and/or events on your driving record can increase your car insurance premiums
• Speeding Ticket MA: From the issuance of your ticket, you have 20 days to pay your speeding tickets Massachusetts. The state RMV will institute a late fee if you fail to pay the speeding ticket Massachusetts within this time period. If you ignore the ticket and fail to pay the late fee, your driver's license will be suspended
You can pay your speeding ticket MA via the Internet, by mail or in person. Depending on the nature of your speeding ticket Massachusetts, you may be given the option to pay the citation using any valid credit card (Visa, MasterCard, American Express and Discover are accepted).
Unlike the majority of states in the U.S. that require settling speeding tickets through the municipality or county you are ticketed in, all MA speeding tickets are handled by the state's RMV. This ultimately eases the payment process, especially if you have any problems or questions concerning your ticket.
To pay your MA speeding tickets, you must follow the instructions on your citations. Be sure to check the box marked "guilty" (Box 1) located on the front of your speeding ticket Massachusetts. Mail the completed speeding ticket Massachusetts, along with a money order or a check in the attached envelope to the following address:
Attn: Citation Payment
Registry of Motor Vehicles
P.O. Box 55890
Boston, MA 02205-5890
Lastly, you can satisfy MA speeding tickets by phone. To do this, dial (617)-351-4500 if you are calling from outside of the state or have a 339, 617, 857 or 781 area code. For all other Massachusetts' area codes call (800)-858-3926. When contacting this number, please have your citation number and a valid credit card number ready.
Comments
comments