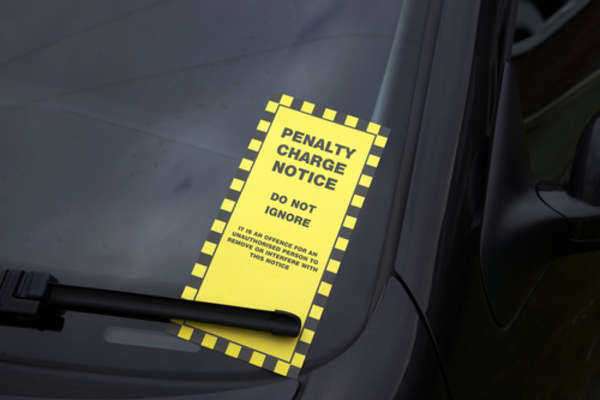 What are Moving Violations?
A moving violation is a violation of traffic law which is committed by a driver of a motor vehicle while the vehicle is in motion. The word "motion" distinguishes moving violations from other traffic violations such as equipment violations, parking violations, or paperwork violations that are related to registration insurance, inspection, or others.
Moving violations are usually more heavily penalized because in theory, they are more likely to cause direct physical hard to the other individuals or cause property damage. While some traffic violations, like parking violations, are considered civil matters that only involve a vehicle's owner, moving violations are actually charged against the vehicle driver. Moving violations are typically classified as misdemeanors or infractions, but any serious moving violations such driving under the influence, a hit and run, or road rage can be classified as felonies depending on the situation.
The most typically enforced moving violation, and certainly the most frequent reason for a motor vehicle pullover (regardless of specific citation issued, if any), is a moving violation that involve the speed limit. The measurements of drivers speed throughout time have found certain roadways where driver compliance with the speed laws is very low, which makes many motor vehicles liable to be pulled over by law enforcement.
Severe Moving Violations
As mentioned, some serious moving violations will result in criminal charges such as misdemeanors or felonies. Here are some severe moving violations that you should be aware of:
Severe Moving Violations: Driving Under the Influence
Driving under the influence (known as a DUI or DWI for driving while intoxicated) is the act of operating a motor vehicle while having blood levels of alcohol that exceed a legal limit. For these moving violations, convictions do not necessarily require actual driving of the motor vehicle. In most jurisdictions, a measurement like the person's blood alcohol content beyond a defined level, like 0.08% defines the offense, without having to prove driving impairment.
For DUI moving violations, many states adopted truth in sentencing laws which enforce strict guidelines on sentencing for this moving violation. Many jurisdictions in the United States require more serious penalties for this moving violation, such as large fines, jail time, DUI programs, or the installation of ignition interlock devices. These penalties can increase even more when driver's BAC is much higher than the limit, such as 0.15-0.20%.These additional penalties are an attempt to prevent and punish the operation of a motor vehicle at extremely high blood alcohol content levels and the resulting danger posed to the safety of individuals and personal property by heavily impaired drunk drivers.
Severe Moving Violations: Reckless Driving
Reckless driving is another severe moving traffic violation. It is considered a more serious moving violation than careless driving, improper driving, and driving without due care and attention. Reckless driving often results in fines, jail time, and/or suspension or revocation of a driver's license as well as a misdemeanor criminal record.
When a person commits reckless driving moving violations, the driver is often in a mental state in which he or she displays an extreme disregard for the regulations of the road. The driver often misjudges normal driving procedures, which results in accidents and damages such as personal injury or property damage. Like other moving violations, reckless driving stays on your DMV record also results in points added to your insurance. Reckless driving usually goes hand in hand with other moving violations such as speeding or alcohol use.
Severe Moving Violations: Vehicular Homicide
Vehicular homicide, sometimes called vehicular manslaughter, is one of the more severe moving violations that result in a criminal record. In general, vehicle homicide results in death from the negligent operation of a motor vehicle or from driving while performing an unlawful act that does not necessarily amount to a felony. In the Model Penal Code, there are no distinctions between vehicular homicide alone and vehicular homicides that include negligence. Both moving violations are included in the category of negligent homicide.
All states with the exception of Alaska, Arizona, and Montana have statutes regarding this moving violation. The relevant laws have the effect of calling the motor vehicle a potentially deadly weapon, which allows for easier criminal conviction and severe penalties. In states that do not have statutes regarding vehicular homicide, defendants may still be charged with murder or manslaughter in some situations. The victim of these moving violations may be either an individual not in the vehicle with the offending motorist, like a pedestrian, another motorist, cyclist, or the passenger who is in the motor vehicle with the offender.
Severe Moving Violations: Street Racing
Street racing is an illegal unsanctioned form of motor racing that takes place on public roads and is considered a moving violation. Street racing can either be well-planned and coordinated or spontaneous. The street racing culture is particularly in Northern California and Southern Florida.
In certain cases, the popularity of street racing has resulted in tough anti-street racing regulations which give more strict penalties, including misdemeanor offenses for attending race events, than normal moving violations and also result in dedicated anti-racing task forces. Penalties for these moving violations now can even include impoundment or even destruction of the offending motor vehicle as well as the revocation or suspension of the offender's license.
Other Moving Violations
While the punishments for other moving violations are not as severe, you should still be aware of what is considered a moving violation and avoid them:
• Running a red traffic light or a stop sign
• Speeding, which can either be exceeding a speed limit or just driving at an unsafe speed
• Failure to yield to another motor vehicle who has right-of-way
• Failure to use signals for lane changes or turns
• Failure to drive within one single lane
• Crossing over a median, gore, or center divider
• Driving your vehicle on the shoulder of the road when it is considered illegal under specific conditions
• Failure to properly use a seat belt
• Failure to stop at a cross walk for a pedestrian
• Failure to stop for a school bus while children are exiting or boarding the bus
• Failure to secure a load to a lorry or a truck
• Illegally driving in a car pool lane
• Depending on the jurisdiction, operating a mobile device while driving
• Driving a motor vehicle outside the conditions of one's driver's license
Comments
comments