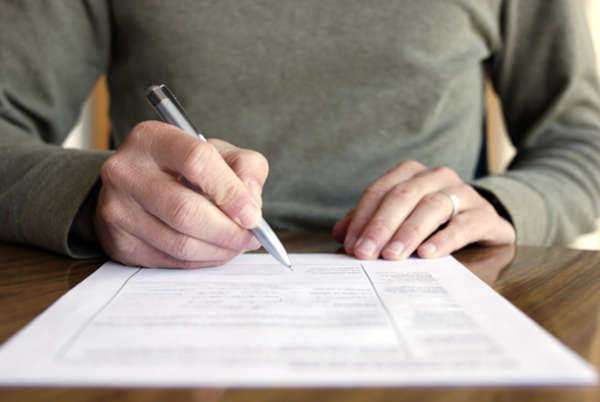 The Connecticut driving test questions below serve as a great starting point in studying for your driver's test. You should study for your Connecticut driving test questions as much as possible, and you may want to reference multiple resources when studying. The list of Connecticut driving questions and answers below do not serve as a complete list, so after you reference the questions below, you should visit your local DMV in order to obtain a complete hard copy of a driver's manual. If you have any questions about the Connecticut driving test questions, you should ask a responsible adult such as a driver's education instructor, parent, or teacher.
Examples of Connecticut Driving Test Questions
Question
What should you do if you are approaching a horse being ridden on the highway?
Answer
You should reduce your speed until you're in front of the horse.
Question
What does a yellow, rectangular sign with a bold chevron pointing right indicate?
Answer
There is a sharp curve ahead that turns to the right.
Question
What does a dashed yellow line alongside another solid yellow line indicate?
Answer
The lines indicate that passing is only permitted on the side of the dashed yellow line.
Question
What does an eye test for a driver's license evaluate?
Answer
The eye test evaluates peripheral vision, acuity, and depth and color perception.
Question
What does a white, rectangular sign with a bold upward facing arrow and curved arrow jetting off to the left of the main arrow indicate?
Answer
The sign is a left or through sign.
Question
What does a yellow, diamond-shaped sign with a black car and curving lines underneath the car indicate?
Answer
The sign indicates there are slippery road conditions and the driver should reduce their speed.
Question
If a vehicle does not pass an emissions inspection, how long does the driver have to fix the problem and have their emissions re-checked?
Answer
The driver has two months to get the problem fixed and re-inspected.
Question
If you fail a BAC test in the state of Connecticut, how long will your operator's license be suspended?
Answer
Your license will be suspended for at least 90 days in CT.
Question
If you are driving on an icy road with a posted speed limit of 50 miles per hour, what should you do?
Answer
You should drive slower than the posted speed limit.
Question
How many seconds ahead does a safe driver normally look?
Answer
A safe driver looks at least 12 seconds ahead of their vehicle.
Question
What is the result of driving a vehicle with unbalanced tires and low tire pressure?
Answer
Your tires will normally wear much faster.
Question
A 16 or 17 year-old driver is not allowed to operate their vehicles from what times unless for certain activities like sporting events and work?
Answer
They cannot operate the vehicle between 11 p.m. and 5 a.m.
Question
If your brakes fail while driving, what is the first step you should take?
Answer
You should pump the brakes several times. Then you should shift to lower gears and look for a safe place to slow down and stop.